Shopping Cart
Your Cart is Empty
There was an error with PayPal
Click here to try again
Thank you for your business!
You should be receiving an order confirmation from Paypal shortly.
Exit Shopping Cart
| | |
| --- | --- |
| Posted on January 22, 2015 at 7:17 PM | |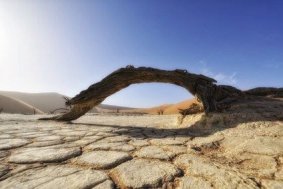 Genesis 26:1&2(NIV)
Now there was a famine in the land—besides the previous famine in Abraham's time—and Isaac went to Abimelek king of the Philistines in Gerar. The Lord appeared to Isaac and said, "Do not go down to Egypt; live in the land where I tell you to live.
The patriarch Isaac was instructed to stay in the land of famine and he obeyed. Because of his obedience, God blessed him and made him so great that the natives pushed him away out of envy. He left to settle in the valley, I guess he was allowed to stay in the valley because it's probably a waste land that nobody wants. In this waste land, he started digging for wells because he had no choice. Water is one of the basic needs for survival if not the ultimate need. Sometimes adversity has a way of bringing out the best in you which sometimes you never knew was there. "Although men are accused of not knowing their own weakness, yet perhaps few know their own strength. It is in men as in soils, where sometimes there is a vein of gold which the owner knows not of." -Johnathan Swift  
You just need the right pressure to bring out the real you; there is a gift you carry which should be a solution to your world. The natives kept taking the well probably not because they wanted so much to frustrate him but because they needed the water as well. You have a unique wisdom which must find expression this year.   
Home Depot is one of the great American companies today with revenue of nearly $79bilion in 2014. It give the impression of the great American dream, however Bernie Marcus and Arthur Blank the co-founders only started it in 1978 because they got fired from Handy Dan another home improvement company that has since gone out of business. While this is not an encouragement to leave your job or get yourself fire, it's a proof that with the right plan, contact and effort something really good can come out of every bad situation.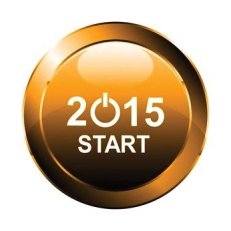 Right /wrong destination;
the first question to ask on this subject is, 'how do you make you decisions' this will be so vital in getting the question of destination night. This isn't so much about how quickly you make your decisions but the mechanisms involved. There are books written on the subject of decision making. From one that I read a while back the author explains that we make decisions using two components of our brains, one controls our emotions while the other deals with our logic. Some experiences from our past enhance a positive decision while others, negative. The good times we put in our pockets, the bad times we save in our hearts a wise man said. It follows therefore that all the decisions we make have a combination of these two; feelings and reasons. How else do you explain the urge to do various silly things and even some things that are harmful to your health?
A lot of people make decisions by default; a good example of this is when you get time sensitive information that requires an action, due to your inactivity, sometime a decision could be made on your behalf rightly or wrongly.
Another way we decide is by proxy, this is applicable when we sometimes allow other people to make decisions for us.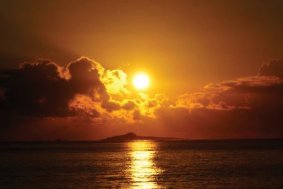 Some other times we simply make no decision at all but simply follow the crowd and if the crowd we are following happen to be going the right way for us, great! It's probably important to sound a note of caution here; sometimes you'll need to empower others to make certain decisions on your behalf for various reasons.
This year, whatever you do make sure it's what you want to do and whichever way it turns out, take responsibility for the result.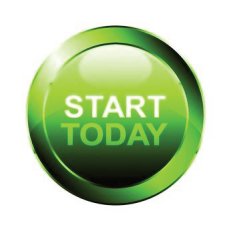 Listen to God: God is always willing to speak as long as we are willing to listen. Ask God specific question and it will amaze you that He'll respond. Sometime the response may come as information, inspiration and some other times as an instruction. He may answer you directly or indirectly like when he speaks to you though other people or circumstances.
Situation Analysis: What is motivating the need for a decision? What would happen if no decision is made? Who will the decision impact (both directly and indirectly)? What data, analytics, research, or supporting information do you have to validate the inclinations driving your decision?
Subject your Decision to Scrutiny: Nearly every decision we make has an impact on somebody else, directly or indirectly. While some decisions are only trivial with no serious consequence for getting it wrong, others are so important that it can change the course of your life or sometimes an entire family. I call such destiny decisions. A good example is the question of who to get married to, what career to go into and so on. When you subject such decisions to scrutiny, a trusted friend, Spouse or mentor will come with two new pair of eyes and will usually see things you didn't. This small exercise can save you a lot of heart ache in the future.
Count the Cost/Benefit: Like a good investment, a good decision will usually have a price tag to it; however, the value far outweighs the cost. If you decide to lose weight for instance, it will cost you in many ways. A decision to back to college will cost you not only in money but effort. A decision to be closer to God will cost you immensely, you'll have to make time to commune with Him, you will lose your interest and taste for some things. You'll need to cultivate His presence which could reduce the time you spend on some other activities or relationships. Galatians 6:7-8 (NIV) Do not be deceived: God cannot be mocked. A man reaps what he sows. Whoever sows to please their flesh, from the flesh will reap destruction; whoever sows to please the Spirit, from the Spirit will reap eternal life.
Categories: Faith
/