Shopping Cart
Your Cart is Empty
There was an error with PayPal
Click here to try again
Thank you for your business!
You should be receiving an order confirmation from Paypal shortly.
Exit Shopping Cart
| | |
| --- | --- |
| Posted on March 6, 2015 at 2:23 AM | |
Stick with it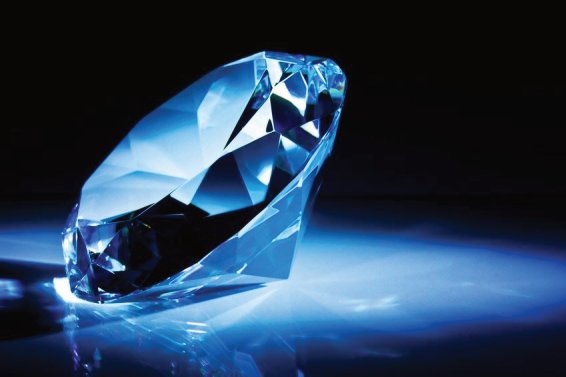 Gen 26:2 And the Lord appeared unto him, and said, Go not down into Egypt; dwell in the land which I shall tell thee of:
It might have been great for Abraham to move from place to place because God said to him 'walk through the land'. When it's time for establishment and stability, you need to stay in one place, and be rooted. Depending on what your situation is, training, business or even relationship, you'll need to find something or someone you can commit to and stay with it. Of course there will be times to take stock and possibly stop certain activities but you don't jump and leave at every sight of opposition, defeat or even failure. Unless you stick to it long enough, most endeavours don't yield any profit. Similar to the story of R. U. Darby as narrated by Napoleon Hill in his classic Think and Grow Rich, a lot of people still stop 'three feet from gold' today. Success is not final, failure is not fatal: it is the courage to continue that counts –Winston Churchill
Deal with fear & Stay True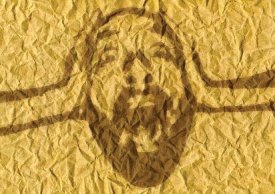 Gen.26:7 And the men of the place asked him of his wife; and he said, She is my sister: for he feared to say, She is my wife; lest, said he, the men of the place should kill me for Rebekah; because she was fair to look upon.
Fear is a part of everyday for everybody, you lock your doors at night for the fear of a break-in, you drive safe and within the speed limit for the fear of causing harm to yourself or other road users or simply for the fear of the consequence of getting caught by the police, you indulge in personal hygiene for the fear catching illnesses or perhaps the fear of making people feel uncomfortable around you, the list is endless; to think fear is non-existent or irrelevant will be naïve.  There's the fear that keeps you alive by making sure you don't put yourself or others in harm's way unnecessarily. While there is the real legitimate fear that has helped preserve communities for generations, there is also the fear that stops you in your tracks like a deer or rabbit in the headlights. There are the fears to walk or even run away from, but certain fears must be confronted. Every fear that seems to defy your identity and your values must be confronted at all cost. This usually is the fear that makes you want to conform to situations against your true judgment or simply succumb to peer pressure. Examine your worries and concerns and see if there's any substance to them, chances are you'll find for most worries, there isn't.
There are certain prevalent cultures in some trades that are sustained by the power of number in spite of the fact that such practices are inherently wrong.  A good example of this is probably the politics at the top of most if not all organisations. The dog-eat-dog attitude of partisan politics has nothing to do with nation running most of the time. You must examine the culture you have adopted and see if it's in line with your values. It's like stepping out of the line every now and then a wise man said; see if the queue is going where you want to go, what use is it climbing to the top of a ladder to then find out it was leaning on the wrong wall.
Connect deeper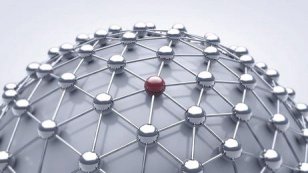 Gen. 25:25 And he builded an altar there, and called upon the name of the Lord, and pitched his tent there:
This is probably easier for people of faith; faith in God, family, community, nation etc. Everyone is like a drifting dinghy until they connect to something bigger and deeper than themselves. This probably determines a lot about your core values, there are things you don't do not only because they are not good but also because of values you hold sacred due to your connection. Every now and then we all get to a point when we are tested by life or circumstances to the peak of our strength, what keeps most from falling, giving in or failing at such time is a value from within much greater than individual desire for pleasure or personal glory.
It will work
Gen 26:32 And it came to pass the same day, that Isaac's servants came, and told him concerning the well which they had digged, and said unto him, We have found water.And he called it Shebah: therefore the name of the city is Beersheba unto this day.
Isaac was pushed out of from the city of Gerar because the Philistines envied his success. He moved to the valley of Gerar where he founded a place called Beersheba.
Beersheba today is referred to as the capital of the Negev and the seventh largest city in Israel. This goes to prove that if you do things right and persist, it will work out well.
Many of the great businesses of today began small many years ago. Whatever it is you chose to do, make it the best you can make it, don't cut corners and don't settle for acceptable. I once read an account of Michelangelo's painting of the Sistine Chapel ceiling which I haven't been able to confirm. The story narrates how the painter took time to reveal every little detail on the wings of the angels; at one point he was dissuaded by his assistant who said to the great artist, "no one is going to see it there". The artist made it the best he could regardless though he had to work under very challenging situations and with the artificial light of the time, probably candles. Today, over 500 years later, the whole place is illuminated and tourists queue round the block daily to see it. "Make every day your masterpiece" –John Wooden
Categories: Faith
/