Shopping Cart
Your Cart is Empty
There was an error with PayPal
Click here to try again
Thank you for your business!
You should be receiving an order confirmation from Paypal shortly.
Exit Shopping Cart
| | |
| --- | --- |
| Posted on February 21, 2015 at 12:09 PM | |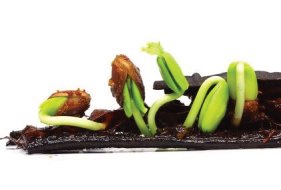 Genesis 26:1-4&12 (KJV) And there was a famine in the land, beside the first famine that was in the days of Abraham. And Isaac went unto Abimelech king of the Philistines unto Gerar. And the Lord appeared unto him, and said, Go not down into Egypt; dwell in the land which I shall tell thee of: Sojourn in this land, and I will be with thee, and will bless thee; for unto thee, and unto thy seed, I will give all these countries, and I will perform the oath which I sware unto Abraham thy father;And I will make thy seed to multiply as the stars of heaven, and will give unto thy seed all these countries; and in thy seed shall all the nations of the earth be blessed;

Then Isaac sowed in that land, and received in the same year an hundredfold: and the Lord blessed him.
Isaac named his settlement Beersheba, the word which has been translated by some scholars to mean or imply 7 wells believed to have been dug by Isaac. While I'm trying to avoid allegory as much as possible, I'm conscious of the fact that 'multiple streams of income' enthusiasts can pick on this and ague that you need a minimum of seven sources of income, an idea that I've probably taught in the past. Perhaps I need to state here that I've got nothing against multiple streams of income, as long as they are streams. The problem is I look around and all I see sometimes are puddles; make sure it is a stream before you go to the next one.  
My take on the seven wells is very simple; you must give yourself at least 7 reasons to thrive in anything you're doing. Don't be deceived, the world is quite complicated and can be extremely challenging; the more reasons you have to thrive the more likely it is that you will.  
There is a remarkable difference between Isaac and Abraham; Abraham kept livestock principally, Isaac sowed in the land and kept livestock. The implication of this is their needs are different. Abraham can get up and go at any time, he was migratory, Isaac had to be sedentary. Their risks are different, Isaac's risks are more from the elements of nature, Abraham's most significant risk is from thieves and plunderers which were prevalent at that time. 
In the middle ages, the only lasting settlements were created by farming communities. Adam Smith asserts in 'Wealth of Nations' that displacing the Native Americans was probably possible because at the time, they were mainly hunting communities. They had no reasons to want to stay and fight for their lands. However it was a different story in western Africa because the natives had no alternative but to fight back, their land was their livelihood.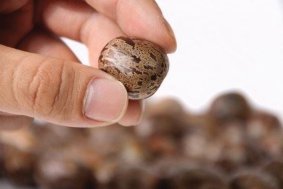 You're a choice seed:
you must understand that your seed is significant. It's not uncommon for individuals to look down on their own ideas. This perhaps is a product of past experiences of being pushed down, held back and castigated for many years. It is almost like the popular '
flea in a Jar
' story. As the story goes a scientist placed a number of fleas in a glass jar. They quickly jumped out. He then put the fleas back into the jar and placed a glass lid over the top. The fleas began jumping and hitting the glass lid, falling back down into the jar. After a while, the fleas were conditioned to the presence of the glass lid. The scientist then removed the glass lid as it was no longer needed to keep the fleas in the jar.  A while back I had an experience where I was in between jobs for a year and half, even though I sent out and average of 50 responses to job adverts a week, it still took that long to get another job. Unless you've been through it, you can only imagine the effect of such prolonged experience on someone's moral. No matter how long yours has lasted for, you must start believing in yourself and your abilities again. You are Choice seed and capable of great things.
Prepare your field: The seed does well only in the right place; you must find the right field for your seed. This has to do with finding the right location, not all seeds will survive in all weathers. Kenya, Columbia and Brazil seem to rank highest among coffee growing countries. You must find the climate that's best for your seed.  This could mean finding locations where your service is required in terms of business venture or identifying areas where you can make a difference.  After identifying the right location, you need to do all you can to make it ready for your seed; this is similar to breaking up the ground to make the soil loose to allow adequate air and water into the ground. You must find or create opportunities to meet and mingle with your prospects. In other to achieve this, sometimes, it might be necessary to learn new skills or acquire necessary tools.



Matthew 13:8 Still other seed fell on good soil, where it produced a crop—a hundred, sixty or thirty times what was sown.

Jeremiah 4:3 This is what the Lord says to the people of Judah and to Jerusalem: "Break up your unplowed ground and do not sow among thorns.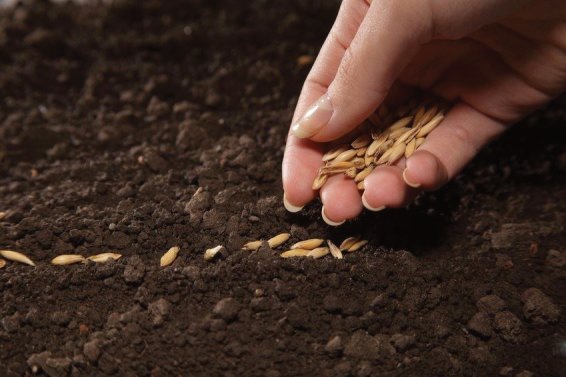 Plant your seed:
No matter how good a seed is, if it must grow at all, it must be sowed. Sometimes even after doing all you can you still feel inadequate this may be for more reasons than simply being unprepared. There are some inertial that won't leave you till you start the process. I once read the account of a couple's first attempt at sky diving, they were so uptight and apprehensive before the jump but according to them all the fears disappeared the moment they jumped out of the aeroplane. At such times you must remember this phrase I saw on the TV the other day, I think it was  from a Virgin advert, 'An idea is not an idea till you make it happen; life doesn't come to you, you'll have to go to it'.



Matt. 13:3 Then he told them many things in parables, saying: "A farmer went out to sow his seed.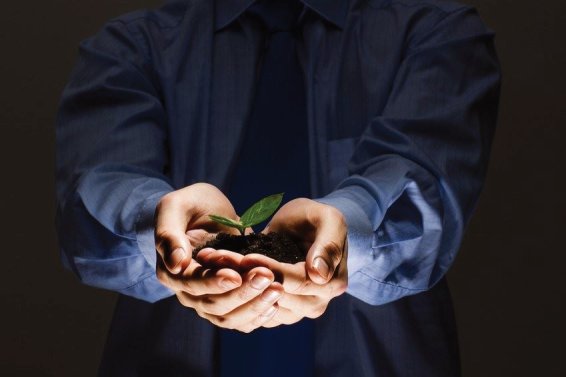 Protect your Seed:
Seeds are attractive to devourers. Your seed is your investment; it must be protected at all cost. You can't possibly anticipate every risk but you must do all you can to mitigate every risk you can anticipate. The risks may come in various ways, some apparent others not so obvious. Some may even come as unsolicited advises from some well-meaning friends or loved ones.



Mark 4:4 As he was scattering the seed, some fell along the path, and the birds came and ate it up.

Revelation 12:1-5 (NLT) 12 Then I witnessed in heaven an event of great significance. I saw a woman clothed with the sun, with the moon beneath her feet, and a crown of twelve stars on her head. She was pregnant, and she cried out because of her labor pains and the agony of giving birth. Then I witnessed in heaven another significant event. I saw a large red dragon with seven heads and ten horns, with seven crowns on his heads. His tail swept away one-third of the stars in the sky, and he threw them to the earth. He stood in front of the woman as she was about to give birth, ready to devour her baby as soon as it was born. She gave birth to a son who was to rule all nations with an iron rod. And her child was snatched away from the dragon and was caught up to God and to his throne.



Guard against the weeds: There are good seeds and bad seeds, the weed in this instance are unnecessary clusters that might be competing with the legitimate crop. Competition may arise regarding space, nourishment or time. Not all competition appears bad at the beginning, some may even look like a worthwhile venture but you'll need to shelve them to make room for your legitimate goal. Some people are very good at focusing on the task at hand no matter what and seeing it through to completion, while others are easily confused or distracted with the number of the available options. It's a bit like going shopping for toothpaste in a big store, your options are endless these days but you only need one.






Matt. 13:24&25 Jesus told them another parable: "The kingdom of heaven is like a man who sowed good seed in his field. But while everyone was sleeping, his enemy came and sowed weeds among the wheat, and went away.



Categories: Faith
/