Shopping Cart
Your Cart is Empty
There was an error with PayPal
Click here to try again
Thank you for your business!
You should be receiving an order confirmation from Paypal shortly.
Exit Shopping Cart
| | |
| --- | --- |
| Posted on January 30, 2015 at 12:44 AM | |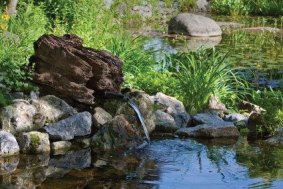 Genesis 26:16-22 (NIV)
Then Abimelek said to Isaac, "Move away from us; you have become too powerful for us."So Isaac moved away from there and encamped in the Valley of Gerar, where he settled. Isaac reopened the wells that had been dug in the time of his father Abraham, which the Philistines had stopped up after Abraham died, and he gave them the same names his father had given them.
Isaac's servants dug in the valley and discovered a well of fresh water there. But the herders of Gerar quarreled with those of Isaac and said, "The water is ours!" So he named the well Esek, because they disputed with him. Then they dug another well, but they quarreled over that one also; so he named it Sitnah.He moved on from there and dug another well, and no one quarreled over it. He named it Rehoboth saying, "Now the Lord has given us room and we will flourish in the land."
Plan every aspect of your goal: Goal setting involves establishing specific, measurable, achievable, realistic and time-targeted (S.M.A.R.T) goals.
Secure your Critical path: Ring-fence your critical supplies first. Water is critical to life, you simply can't survive without it. You must find out what represents water to you or your business activities. To somebody, it's probably nearness to the public; you need to be on the high street or other places where the foot count is very high while to another person the further away from the public the better.
Easy wins: Before digging new wells, Isaac reopened existing wells; don't be in a hurry to reinvent the wheel. Start yourself up with some easy wins; this will help release the feel good hormones dopamine which among other things is very important for the emotional wellbeing.
Maintain Peace: Always follow peace and even if you need to move on, do so peacefully. I'm particularly fascinated by the way Isaac dealt with the issues around the wells taken from him. This is more of interest to me because of this phrase from the story; '…And Abimelech said unto Isaac, Go from us; for thou art much mightier than we'. The significance of this is, the man along with his great servants could insist on fighting for their right. This could result into violence which Isaac probably will win but that will not have been anyway comparable to the peaceful victory he got. By the way I can understand there will inevitably be times to fight for rights, however it is a lot more difficult to achieve a win-win. It's nearly impossible to build and fight a war at the same time. The cost of fighting is enormous, Human, morale, finance and otherwise. The First World War ended nearly 100 years ago. Great Britain still has an outstanding debt of £2bilion to pay from the loans taken to fight it let alone the subsequent wars since then. War is a costly business.
Remember Murphy's Law: if anything can go wrong, chances are it will. Plan against attacks along the journey, if you have anything of value, expect it to be attacked, make your position unassailable rather live in hope that the enemy won't come.
Be intentional about your growth and development: Galatians 4:1-2 (KJV) 4 Now I say, That the heir, as long as he is a child, differeth nothing from a servant, though he be lord of all; But is under tutors and governors until the time appointed of the father.
Be intentional about your company/right partner; there are people you can't spend time with and there are people you must spend time with. Some will enhance your journey while other will draw you away and distract you.
Numbers 10:29 (KJV) And Moses said unto Hobab, the son of Raguel the Midianite, Moses' father in law, We are journeying unto the place of which the Lord said, I will give it you: come thou with us, and we will do thee good: for the Lord hath spoken good concerning Israel.
Exodus 12:38 And a mixedmultitude went up also with them; and flocks, and herds, even very much cattle.
Numbers 11:4 (KJV) And the mixt multitude that was among them fell a lusting: and the children of Israel also wept again, and said, Who shall give us flesh to eat?



Persistence; this is an interesting concept because until your breakthrough sometimes, you might not have any physical sign. Persistence only comes into play after you're tired, it says, 'try one more time'
Isaac kept digging in spite of opposition, another side of the story is we don't know how many times they dug without finding water.

Moses kept going back to Pharaoh with the same message, 'let my people go'

Luke 18:2-5 (KJV)Saying, There was in a city a judge, which feared not God, neither regarded man: And there was a widow in that city; and she came unto him, saying, Avenge me of mine adversary. And he would not for a while: but afterward he said within himself, Though I fear not God, nor regard man; Yet because this widow troubleth me, I will avenge her, lest by her continual coming she weary me.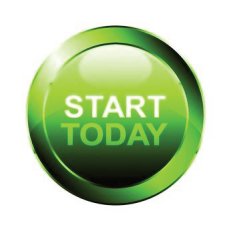 Be expectant:
It has been said many times, expectation enhances manifestation, you need to expect things to turn out good and most of the time they will.
Matthew 17:19-20 (KJV)Then came the disciples to Jesus apart, and said, Why could not we cast him out? And Jesus said unto them, Because of your unbelief: for verily I say unto you, If ye have faith as a grain of mustard seed, ye shall say unto this mountain, Remove hence to yonder place; and it shall remove; and nothing shall be impossible unto you.
Categories: Faith
/