Shopping Cart
Your Cart is Empty
There was an error with PayPal
Click here to try again
Thank you for your business!
You should be receiving an order confirmation from Paypal shortly.
Exit Shopping Cart
| | |
| --- | --- |
| Posted on January 14, 2015 at 1:46 AM | |
Scriptural References; 1 Chronicles 4:9-10(NIV)Jabez was more honorable than his brothers. His mother had named him Jabez, saying, "I gave birth to him in pain." Jabez cried out to the God of Israel, "Oh, that you would bless me and enlarge my territory! Let your hand be with me, and keep me from harm so that I will be free from pain." And God granted his request.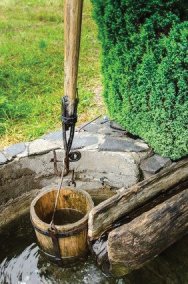 Isaiah 43:19 (KJV)

Behold, I will do a new thing; now it shall spring forth; shall ye not know it? I will even make a way in the wilderness, and rivers in the desert.
Genesis 26:16-20 (NIV)Then Abimelek said to Isaac, "Move away from us; you have become too powerful for us."So Isaac moved away from there and encamped in the Valley of Gerar, where he settled. Isaac reopened the wells that had been dug in the time of his father Abraham, which the Philistines had stopped up after Abraham died, and he gave them the same names his father had given them.Isaac's servants dug in the valley and discovered a well of fresh water there. But the herders of Gerar quarreled with those of Isaac and said, "The water is ours!" So he named the well Esek, because they disputed with him.

God is able and wants to do a new thing with us, in us and through us in any situation we may be in. It makes no difference whether we are in the valley, plain or mountain top, God wants to start with us wherever we are. We must be willing, courageous and persistent. As powerful as God is, He can do nothing without our willingness.
Courage is only relevant in the face of opposition, from the story above, Isaac kept moving and digging until his adversaries gave up. 'Success is like wrestling a Gorilla,' a wise man asserts, 'you don't quit when you're tired, you quit when the gorilla is tired'.
'Victory belongs to the most persevering' -Napoleon Bonaparte. When embarking on any worthy cause, there will always be many reasons to want to quit. Some of such reasons are simply personal reaction to pressure, you'll soon overcome these by your determination to continue. Some other ones are more real and extremely difficult to confront such as opposition in the line of pursuit or sometimes even health issues that seem to defy all treatment. At such times you must persevere, the darkest hour of the night is only about one hour to morning.
Victory is usually nearer than you think.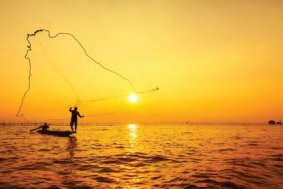 In addition anything we do, there's a well we must do all we can to keep flowing… John 7:38 (KJV) He that believeth on me, as the scripture hath said, out of his belly shall flow rivers of living water. This is like the proverbial water coming out from under the threshold of the door of the temple in the book of Ezekiel 47. Flowing eastwards and bringing healing wherever it goes, as we tend it, this water must grow into a river imparting life to every dead place we go.  
Categories: Faith
/