Shopping Cart
Your Cart is Empty
There was an error with PayPal
Click here to try again
Thank you for your business!
You should be receiving an order confirmation from Paypal shortly.
Exit Shopping Cart
And he said, I will certainly return unto thee according to the time of life; and, lo, Sarah thy wife shall have a son... Genesis 18:10
With all the will in the world, there are certain things you can't speed up; as the saying goes, it takes 13 hours to build a Toyota and six months to build a Rolls-Royce. When it was time for God to bless Abraham with the promised child, the Almighty still had to deliver according to the time of life.
Pregnancy in humans is for 9 months which is divided into 3 blocks called trimesters. The baby is born in the third trimester, but not without peculiar challenges. Tiredness, thirst, inadequate sleep, swollen ankle, cravings, the list is endless.
In a similar manner, we could divide the year into three, in which case we should now be in the third trimester; hence it's not unusual to be getting tired, frustrated or even overwhelmed by circumstances. All these are signs you're closer to delivery than when you started.
There's a limit to what humans can endure both mentally and physically, therefore as we hit this homerun, if you begin to see the warning signs of low energy level, high irritability or perhaps a general lack of interest, don't ignore them. You might need to take time off to recuperate or be intentional about recreation. 

Stillbirth is a horribly sad reality for about 0.4% of pregnancies; I pray one day we'll be able to take this down to zero. On the contrary the stillbirth of businesses, dreams and visions are in the high fractions.

In addition to good lifestyle and consistency in what your intensity, don't build walls to shut people out, don't avoid fellowship and don't stop asking God for help through prayers. I pray you'll not contribute to a bad statistics this year; your dream of good success shall live. However, wait on the Lord and renew your strength.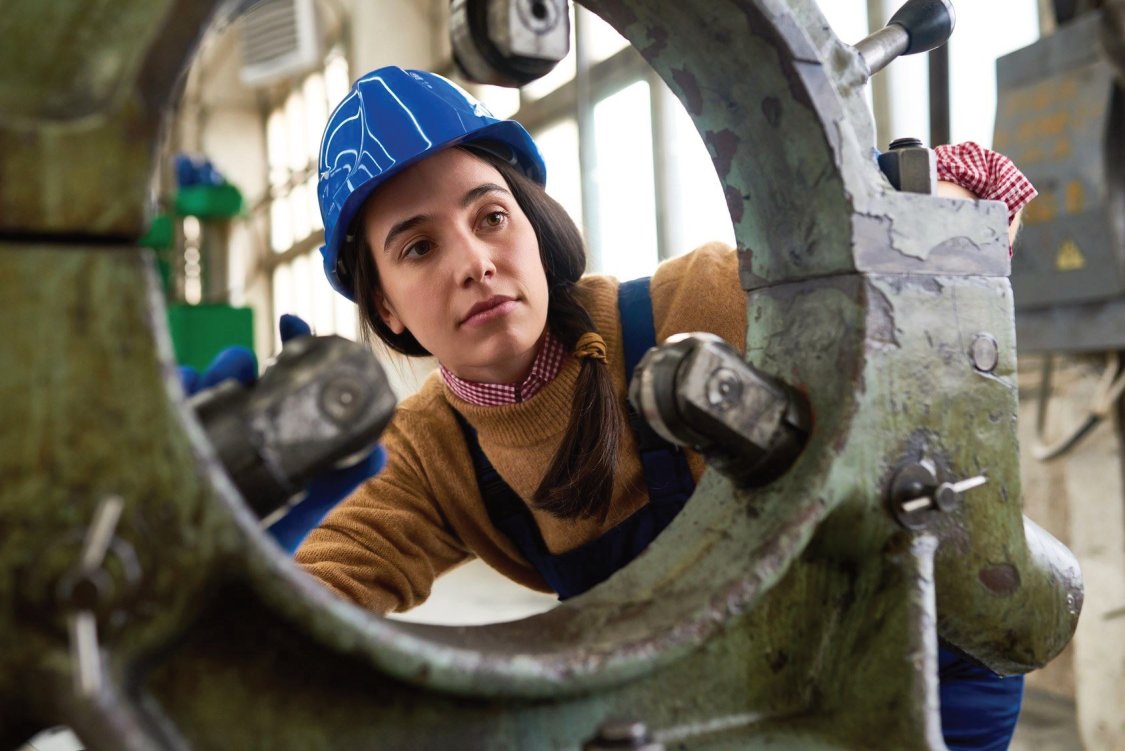 The king and his men marched to Jerusalem to attack the Jebusites, who lived there. The Jebusites said to David, "You will not get in here; even the blind and the lame can ward you off." They thought, "David cannot get in here." Nevertheless, David captured the fortress of Zion—which is the City of David. 2 Samuel 5:6&7 (NIV)
It's amazing how David's company has now changed, the reference for the first time now reads, "the king and his men". However, the coronation or anointing is a point of departure not a point of convergence. Empowerment is for service not for a show.
How God anointed Jesus of Nazareth with the Holy Ghost and with power: who went about doing good, and healing all that were oppressed of the devil; for God was with him. Acts 10:38
Jerusalem means "city of Peace", but it's been inhabited by the Jebusites ever since the Israelites came out of Egypt, because it is a stronghold, it was simply impossible for all the previous leaders before David to take this city of peace.
Where is the city that represents peace for you, health, business, home, you must define this city and march on it. Perhaps it's a new job, further education and other similar issues, for somebody else it's defining or ending a relationship, tackling a weight issue or simply decluttering the house.
Be bold; remember God has not given us a spirit of fear, but of power and of love and of a sound mind. If you can identify it, you can defeat it, if you can march on it, you can conquer it. Regardless of race, culture or gender, you have been empowered.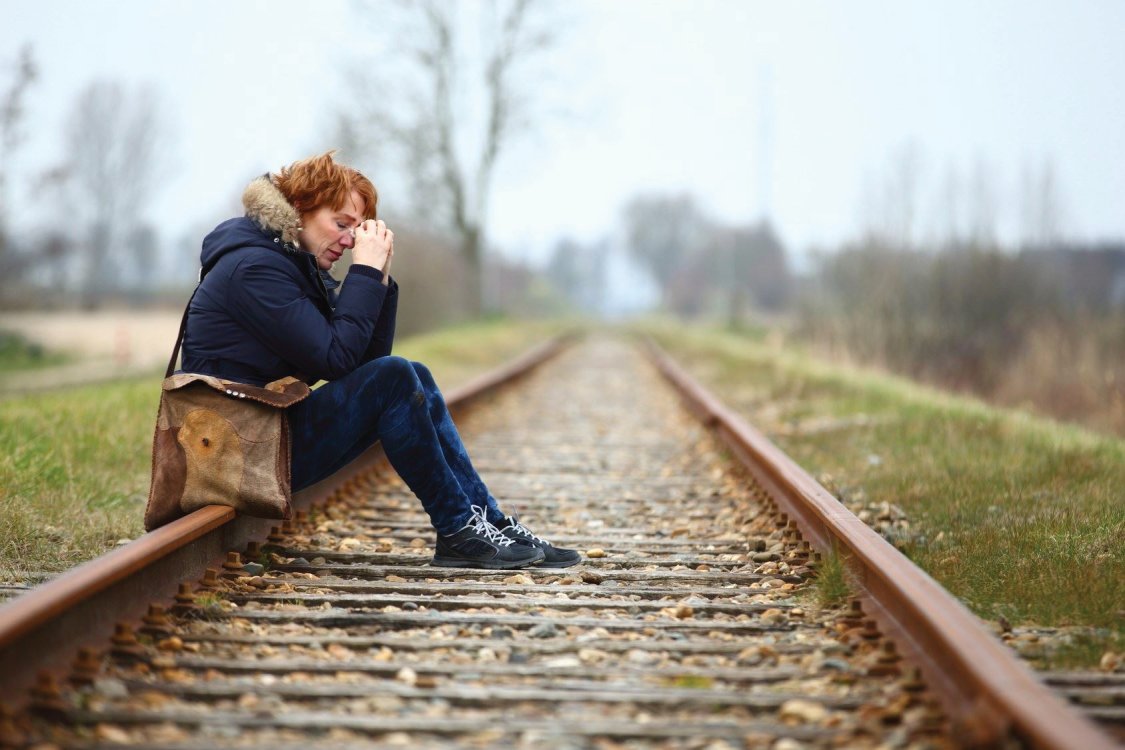 All the tribes of Israel came to David at Hebron and said, "We are your own flesh and blood. In the past, while Saul was king over us, you were the one who led Israel on their military campaigns. And the Lordsaid to you, 'You will shepherd my people Israel, and you will become their ruler.'"
When all the elders of Israel had come to King David at Hebron, the king made a covenant with them at Hebron before the Lord, and they anointed David king over Israel. 2 Samuel 5:1-3 (NIV)
David was anointed by Samuel many years before this day; he suffered many things from the hands of Saul and other people. There were probably times he thought to himself "this promise is nothing but a mirage" however in spite of all attempts on his life, the promise was fulfilled.
No matter the pressures you face, you must stay committed and focus on your purpose. "For the revelation awaits an appointed time; it speaks of the end and will not prove false. Though it linger, wait for it; it will certainly come and will not delay". Habakkuk 2:3 (NIV)
Waiting can sometime be a difficult concept, in his book Resilience; Eric Greitens recounts the experience when the highest number of people in his Navy SEAL training class quitted in one night. These daredevils have survived various difficult challenges, but they gave up when all they had to do was wait and do nothing all night.

When you see others zoom past you and feel tempted to deflect or desert, remember your crown is coming, for God's gifts and his call are irrevocable. You'll be celebrated sooner than you think, the darkest hour of the night is only just before dawn; hold on.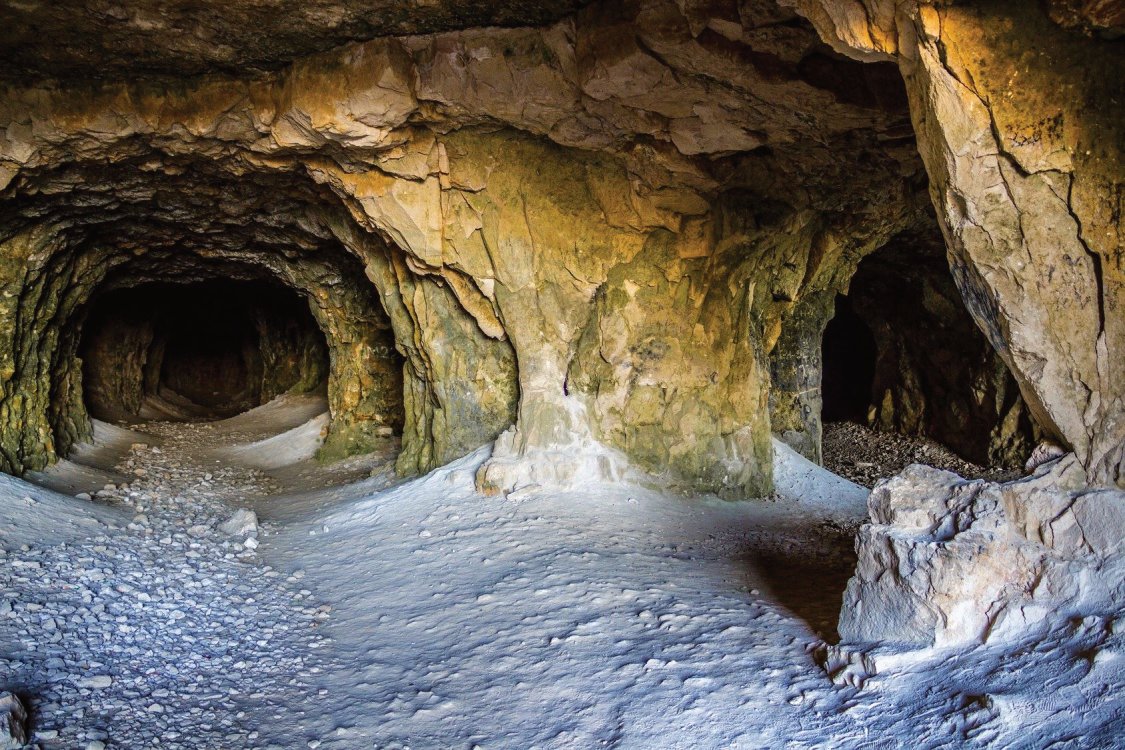 And the prophet Gad said unto David, Abide not in the hold; depart, and get thee into the land of Judah. Then David departed, and came into the forest of Hareth. 1 Samuel 22:5
The cave of Adullam was a prominent place in the making of David the King, Adullam which was translated to mean a hiding place, a retreat or fortress. The first army gathered themselves to David at Adullam, though they were more or less a bunch of renegades.

While it is probably tempting to want to remain in the cave for safety, unless supplies can be replenished, the cave is nothing more than a sepulchre. Without food and water, the same cave sheltering you from the enemy becomes an enemy in itself.
Whether it is Ra Paullete, the cave artist escaping for 25years into his art in the caves of northern New Mexico accompanied by his dog and tolls or Bin Laden in Tora Bora, everyone must have a personal adullam. The cave could be a physical place of retreat to rejuvenate or a psychological place of expression.
However tempting or desirable, you can't live in the cave perpetually; get thee into the land of Judah.  Let the high praises of God be in their mouth, and a two-edged sword in their hand; Psalm 149:6. For ye shall go out with joy, and be led forth with peace: the mountains and the hills shall break forth before you into singing, and all the trees of the field shall clap their hands. Isaiah 55:12. You may lose money, position or friends, but never lose you praise.
Discover your own personal cave and use it but you must also master the forest of Hareth, it holds your provisions. God is able and willing to keep you from the enemy. God kept David all through, He is the same God today, He will keep you safe always in Jesus' name.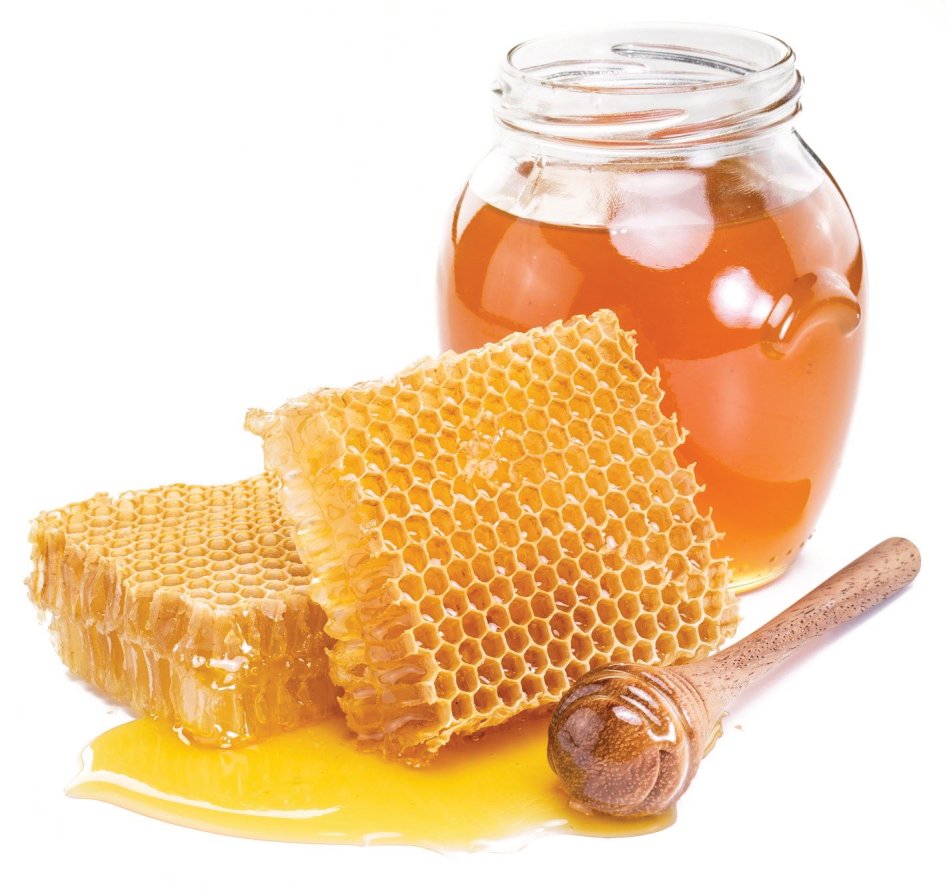 So I have come down to rescue them from the hand of the Egyptians and to bring them up out of that land into a good and spacious land, a land flowing with milk and honey—the home of the Canaanites, Hittites, Amorites, Perizzites, Hivites and Jebusites. Exodus 3:8
Sometimes we are so naïve, we want the land flowing with milk and honey but we want nothing to do with the bees.
Many people have turned back at the sight of bees in the land of promise even though Man and bees have worked together for thousands of years. It's not unusual to try alternatives, however, nobody makes honey like bees; the honey pots found in Tutankhamun's tomb were dated over 3000 years and still edible.
Guess what else bees have a tendency to do when disturbed; sting. For this reason many have walked out on blessed relationships or situations put together by God, he goes, "who needs honey anyway".
I don't know what the bees represent to you, a difficult work colleague, overbearing friend, irritating situation, churlish spouse. How about business challenges, sometimes you can't seem to see any light at the end of the tunnel and some other times you're not sure if the light you see is a ray of hope or an approaching train. Should I run back now and take cover while I still can? Sometimes it looks like all I do is put in money into this business I can't see anything coming out; perhaps I should go and get a job.
Everyone who ever made it big had opportunities to give up. Abraham, Moses, David, Jesus, (Elon Musk, Jack Ma, Jeff Bezos etc.) The tendency is for everyone to want to give up just before breakthrough.
You must reach deep down inside you and draw strength from within, be resilient, sometimes it's most difficult just before the break of dawn. Hold your ground, don't give in; you are a winner.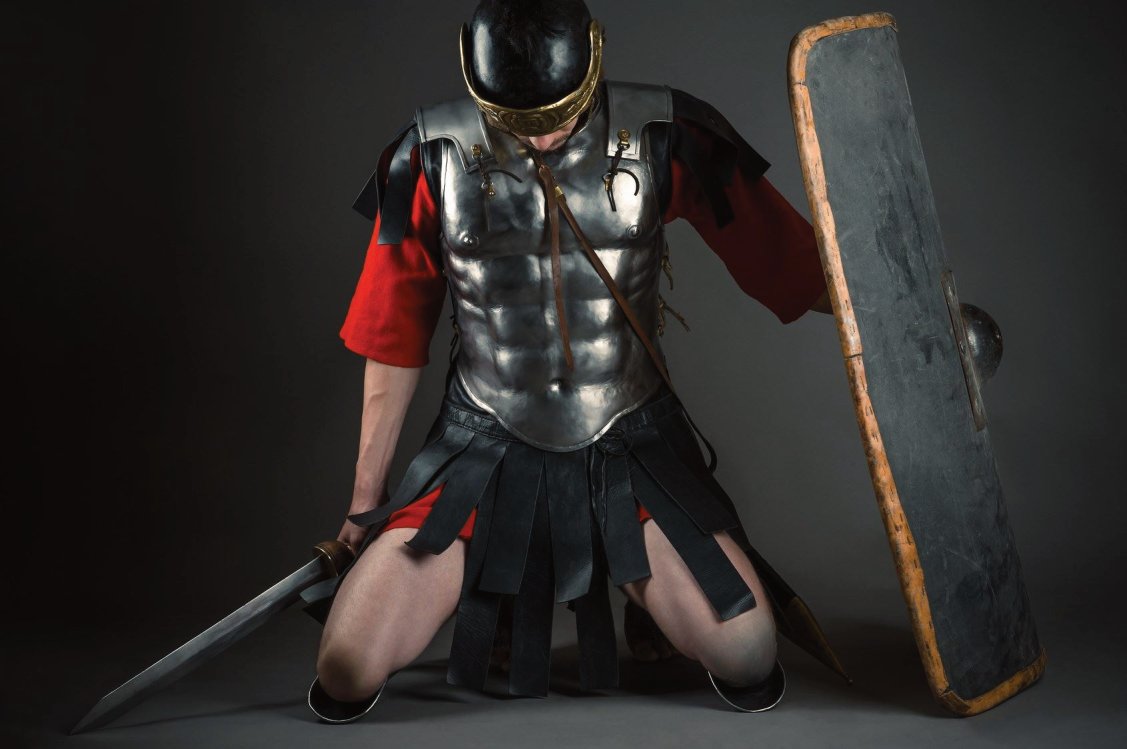 And Moses said unto Joshua, Choose us out men, and go out, fight with Amalek: to morrow I will stand on the top of the hill with the rod of God in mine hand. Exodus 17:9
Moses was clear on the instruction to Joshua; he also made it clear he wasn't coming on the campaign. By the way this was different from the situation with David who contrary to traditions decided to stay back in Jerusalem while Israel was at war. We saw where that landed David in 2 Samuel 11.
Here was an urgent assignment but also very important, a journey that could lead to the ultimate sacrifice yet he only has one day to prepare. If you had to make such decision, how will you fare, who will you choose, why should they go with you?
In times of trouble, you need someone you can call who'll pick your call, people you are committed to and who in turn are committed to you. You must cultivate these relationships before the trouble arises.

In his great networking book, Dig your Well before you're Thirsty, Harvey Mackay explains that these relationships must be built intentionally and serviced regularly. While yours may never be a life or death situation, (I pray it's not), trim your list all the same.
Do you have people in your circle you can trust with your life, how many such friends can you count, are your accounts in credit with them or overdrawn? Keep them close and never take them for granted, one day you'll need them.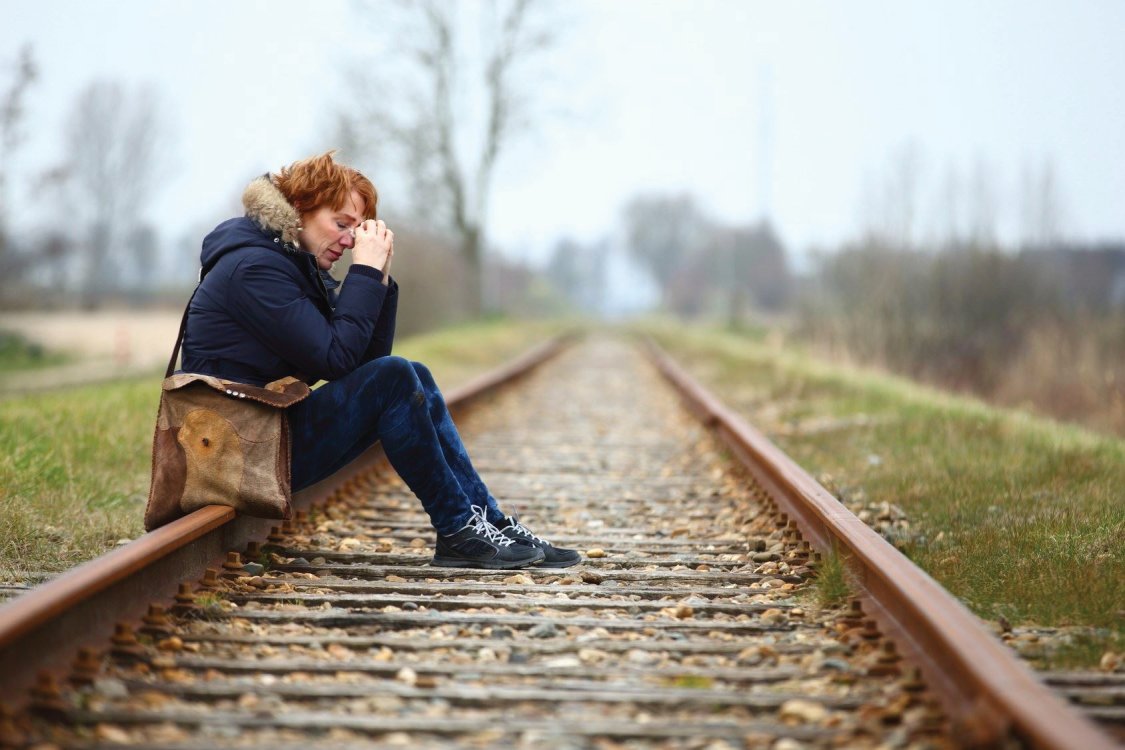 For our light and momentary troubles are achieving for us an eternal glory that far outweighs them all. So we fix our eyes not on what is seen, but on what is unseen, since what is seen is temporary, but what is unseen is eternal. -2 Corinthians 4:17-18 (NIV)
"A gem cannot be polished without friction, nor a man perfected without trials." - Lucius Annaeus Seneca
It's very likely you had challenges last year, if you didn't; you may be dead or in coma without knowing. There must be things you didn't do particularly well at or things you might even call outright failure, again if you don't have such things, you are coasting or you may be setting the bar too low. Don't live all your life like a ship on anchor, there are new places to discover and new experiences to savour.
Your challenges may be in the form of business or health failure, exam failure, relationship failure and so on. How about this; a driving test. By the way, failure isn't really what we make it to be, both success and failure are two sides of the same coin.
Carry out this exercise for me if you can, make a list of all the failure or challenges you had last year. Highlight the five topmost, for some people this might be difficult because they are many and all look important. For another person, you've probably got less than five, that is fine as well, simply pick the number you can.
Now on each one of those challenges make a list of five things you've learned from the experience, the fact is you learn more from pain than you do from pleasure, however, unless you can truly evaluate any experience, you can't learn from it. If you don't learn the lesion in your painful experiences, you do stand the risk of repeating the class.
The learning experiences, usually unseen are always more significant than the success or failure you may have seen last year. If you miss anything at all, don't miss the learning, let every pain make you better.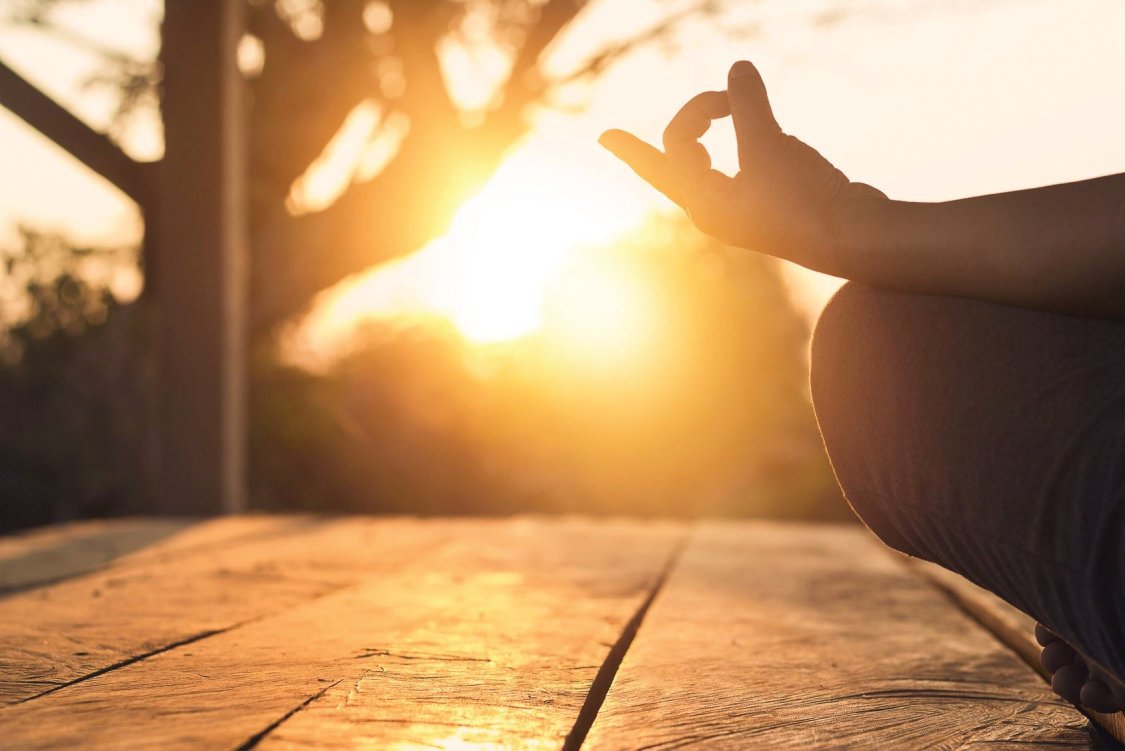 Blessed is the one who does not walk in step with the wicked or stand in the way that sinners take or sit in the company of mockers, but whose delight is in the law of the Lord, and who meditates on his law day and night. That person is like a tree planted by streams of water, which yields its fruit in season and whose leaf does not wither— whatever they do prospers.  Psalm 1:1-3 (NIV)
Walking in step with the wicked, standing in the way that sinners take and sitting in the company of mockers may look inviting sometimes; perhaps it guaranty's acceptance or quick results. In today's world of easy steps and instant access, we can be understandably enticed, even Jesus Christ was tempted by the tempter.
Meditating on the word of the Lord guarantees perpetual yield and good success because the universe operates on laws and these laws are imbedded in the laws of the Lord. As you continue robbing minds with the creator, He shows you the secretes of all ages. Sometimes this secrete may hit you like a lightning bolt and some other times, it simply shows up unannounced.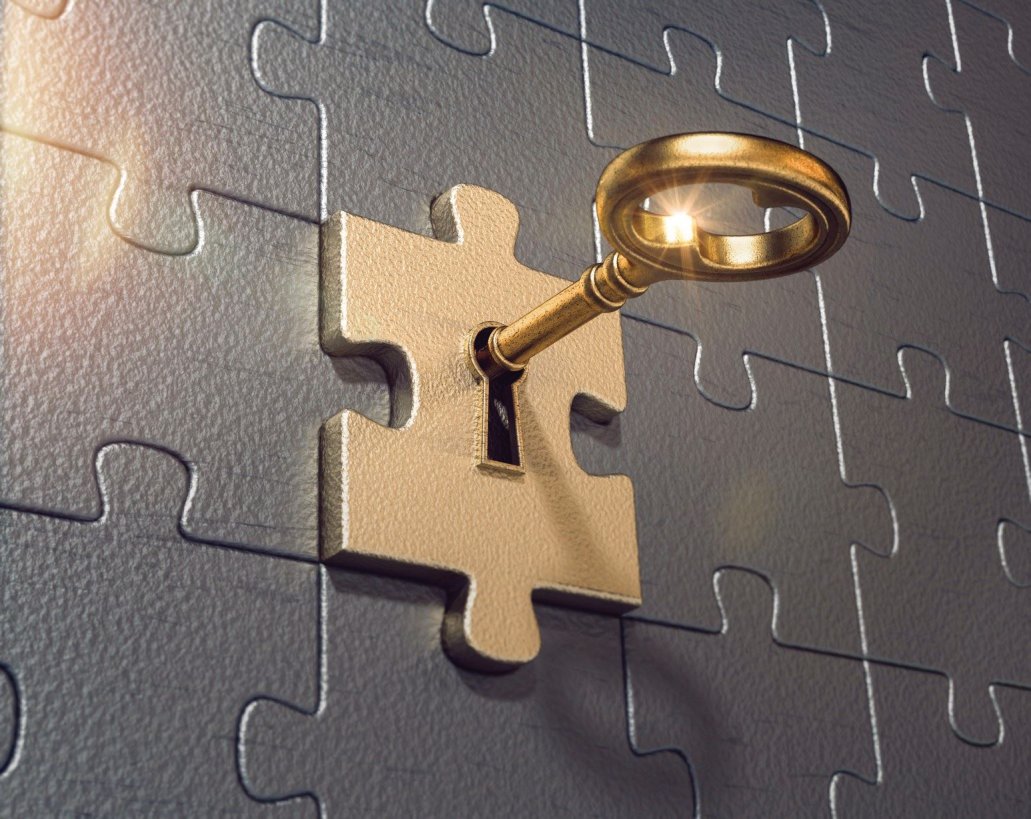 There are hidden keys to ancient doors; Jesus called it the keys of the kingdom of heaven (Matt.16:19). These keys are given out of relationship. The pathway is not meditation; it's meditation on his words. Meditation is not so much about the rituals we have built around the act. Everybody meditates, but very few on his words.
As you rub minds with the creator through His words, I see your unique keys delivered to you; you shall never be confounded.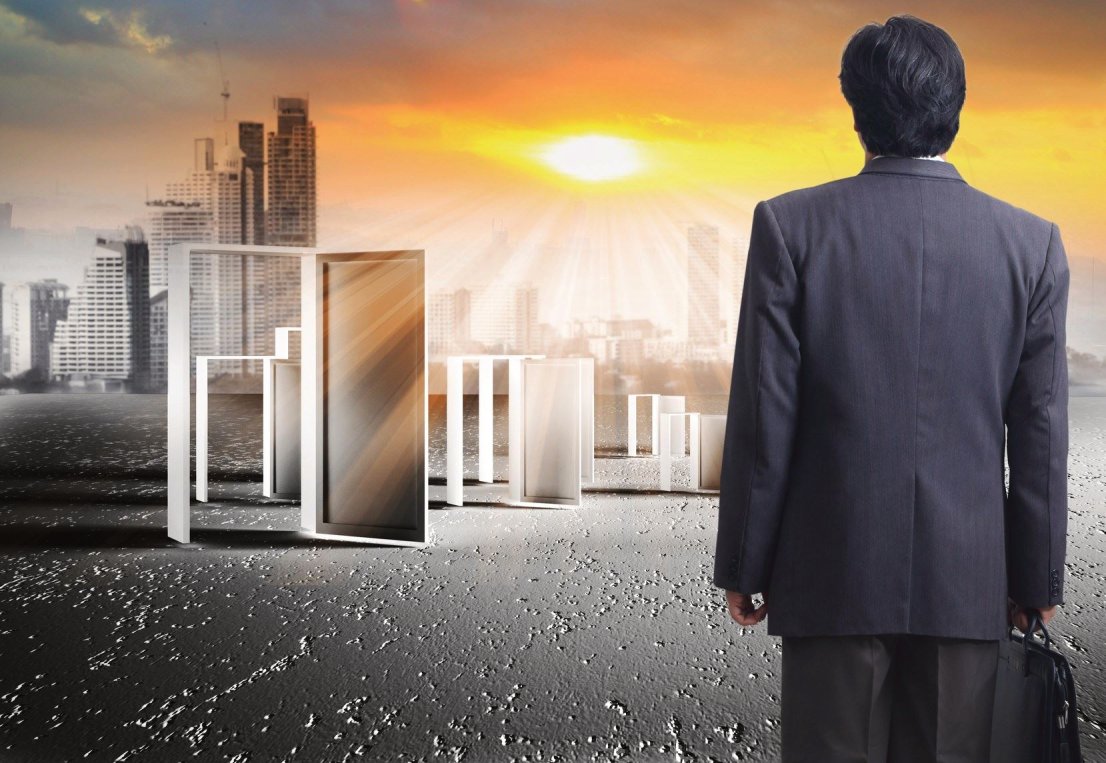 The toil of fools wearies them; they do not know the way to town. Ecclesiastes 10:15 (NIV)
Of course not all products are great for the market, some arrived too early while others arrived too late; today is dedicated to those that failed to arrive all together.

Just about 10 years ago, before the release of the first IPad, I had a mobile phone I liked so much. For all intent and purpose, it seemed to function like an IPad or any window based notebook. T-Mobile called it the Ameo.
In an era when the bulk of production was farm produce, probably your biggest issue is preserving the freshness of your harvest. Your range of product is already selected for you by nature.
However in today's world of endless possibilities, taking a product to town begins with making sure it's a product the consumer is keen about. There's no point being great at what nobody wants.
In their book, "Hidden in plain sight", Jan Chipchase and Simon Steinhardt argued that there are some activities centred around what they called our centre of gravity, this coupled with the prevailing  culture in connection with a concept termed  "consumer trust ecosystem" plays a great role in our purchasing decisions.
They further explained that trust ecosystem is made up of six characteristics; Authenticity, fulfilment, Value, reliability, safety and recourse.

Richie and Natalie Norton In their 2013 book, "The Power of Starting Something Stupid", provided a list of some inventions that nearly died before hitting the market. It included telephone, automobile, radio, satellite, Walt Disney etc. The couple also admonished to use the acronym start to get into scene.
    "Serve" – How much you serve others is how much they will serve you.
    "Thank" – Show your gratitude for good deeds done on your behalf.
    "Ask" – Don't try to do everything yourself. Ask for help from the people around you.
    "Receive" – Don't hesitate to accept assistance. Receive it graciously.
    "Trust" – To succeed in business and in life, be trustworthy and trust others.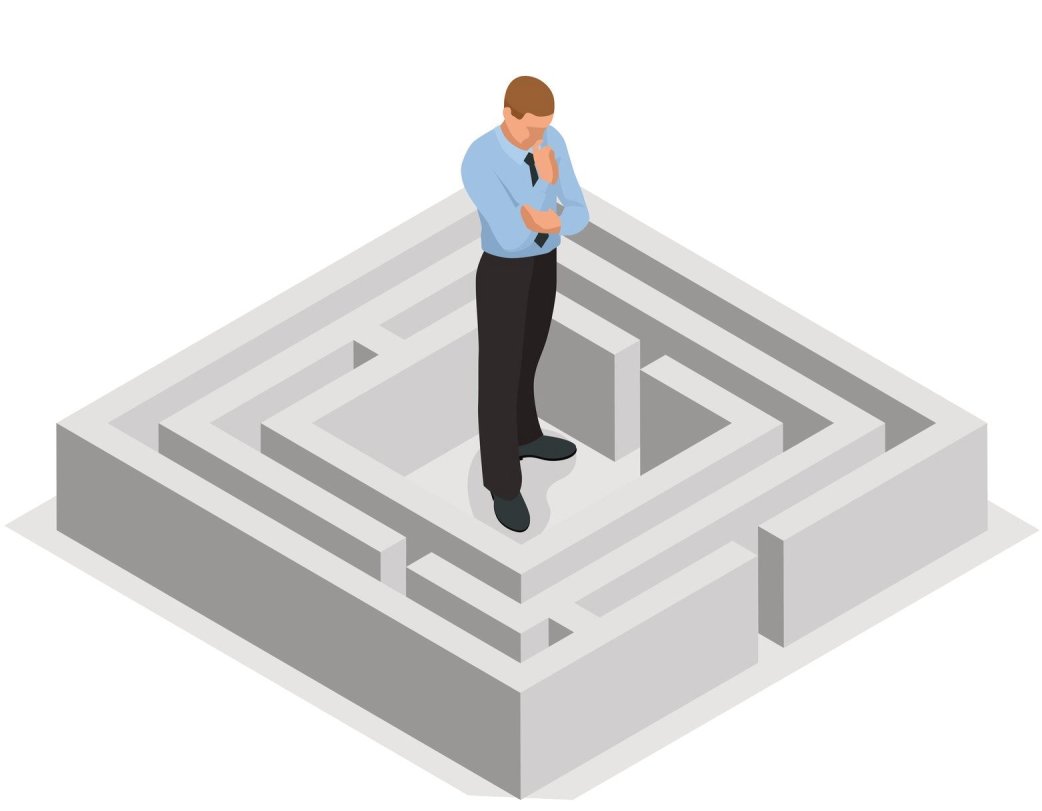 There's a way for you into the city, keep searching and you'll find it; the market will open for you.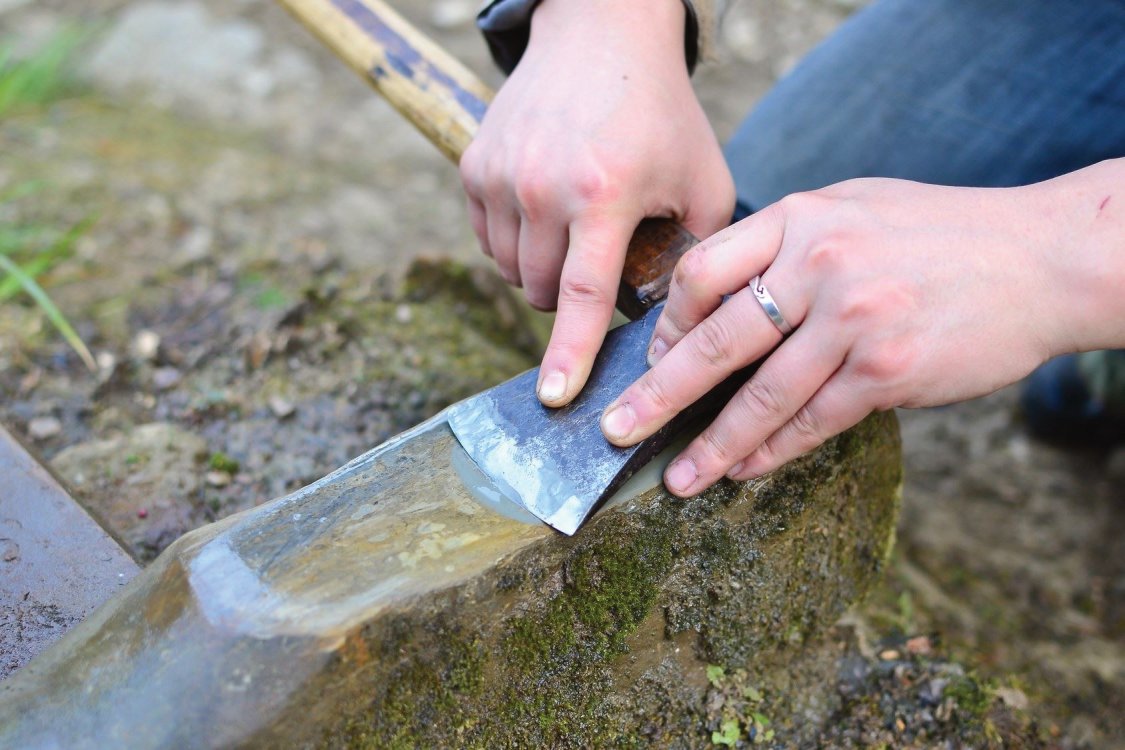 If the axe is dull and its edge unsharpened, more strength is needed, but skill will bring success. Ecclesiastes 10:10 (NIV)
"Give me six hours to chop down a tree," Abraham Lincoln asserted, "and I will spend the first four sharpening the axe". In today's world of chain saw and power tools it's probably difficult to relate to some simple exercises such as sharpening the axe.
Before going to the farm with my grandmother, you take your machete to the big 'male' stone in the courtyard with a bowl of water and begin the process of sharpening. This process has its own mechanism, the direction of motion, the angle of inclination, addition of moisture, water or in some cases oil. If done well, your axe or machete is razor sharp at the end.
Sharpening the axe could mean different things to different people but in every case, it's the exercise you do in preparation for the main works you need to do. Stephen Covey talks about production and production capability, sharpening the axe is how you look after your tool to guaranty its production capability.
Whatever represents your principal tool of business, take time out to look after it. Don't be too busy driving that you don't have time to look after the vehicle. Going to get petrol is not the most interesting exercise, the time you spend in the forecourt is like dead time but it makes no difference how strong or new your car is, it will eventually come to stop without fuel.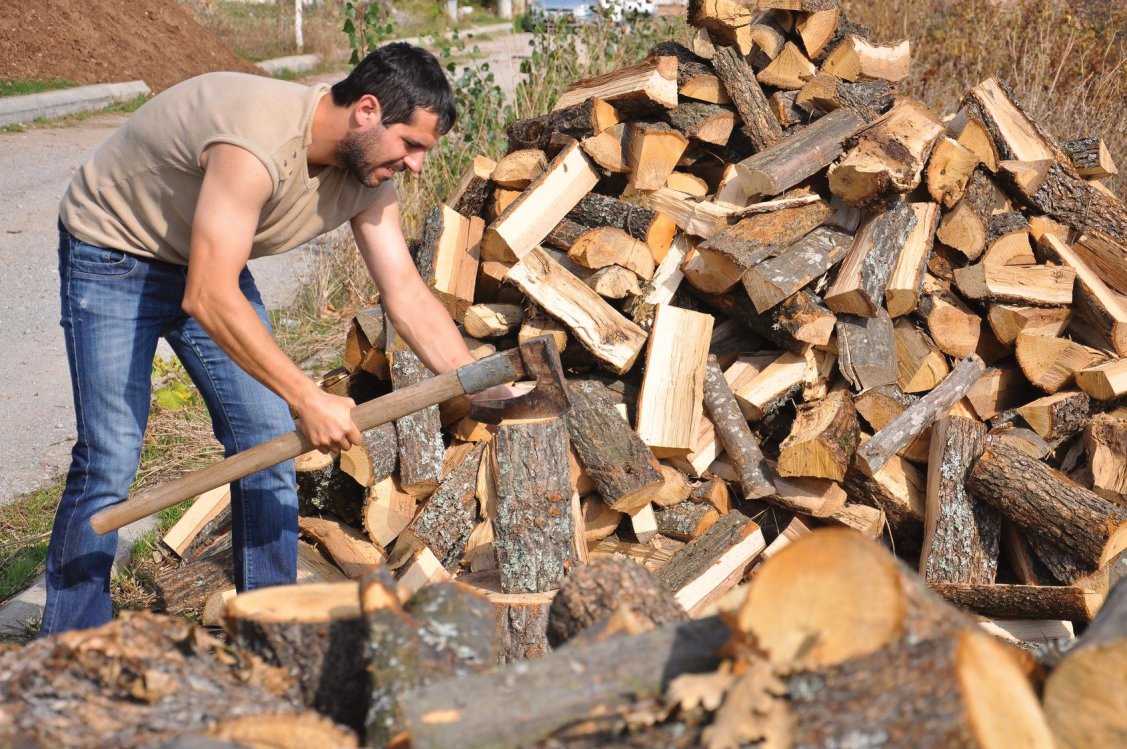 Today, identify your principal tools of business and set out a plan to proactively look after them. Don't forget your mind and your skills, times are changing, you must continuously update your skill or you'll soon be irrelevant.
Finally look after your health, if your health fails, so does everything. Eat well, rest adequately and exercise appropriately.

Look after the goose that lays the golden egg, I see her lay more for you.
/