Shopping Cart
Your Cart is Empty
There was an error with PayPal
Click here to try again
Thank you for your business!
You should be receiving an order confirmation from Paypal shortly.
Exit Shopping Cart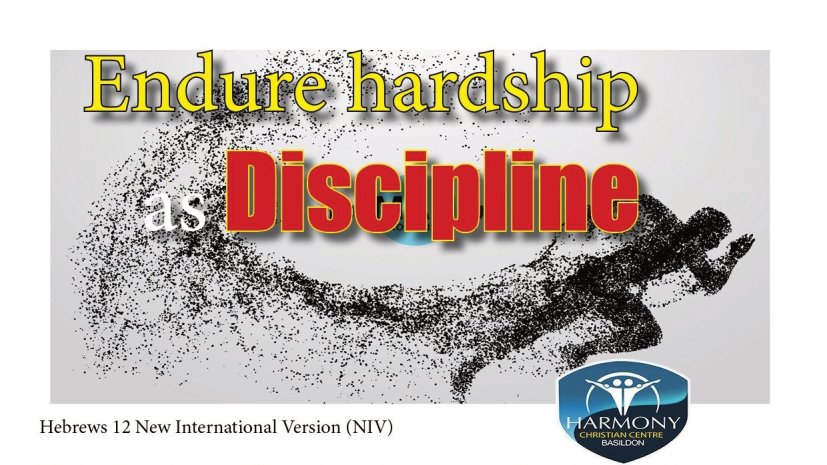 Endure hardship as discipline; God is treating you as his children. For what children are not disciplined by their father? If you are not disciplined—and everyone undergoes discipline—then you are not legitimate, not true sons and daughters at all. Hebrews 12:7&8 (NIV)
The life of a believer is compare to being a soldier. Various people were attracted to the military for different reasons, family tradition, love for combat, finding direction and structure in life and others probably saw it a patriotic duty. No matter your reason for joining the military, one big part of the training which none can avoid is the discipline.
Among other things, your body is trained to endure hardship. You run a long distance climb and jump through obstacles and it's not unusual to find that when you get to the end of the line, the instructor asks you to start all over again. People do quit, as a matter of fact I once read a report that in a particular year, more than one in three soldiers who sign up to serve in the infantry are quitting before the end of the tough 24-week training course or else fail to meet the minimum standard required by the Army.
Not all hardship is from the devil and not all discipline is punishment; discipline is to the soul what carbon is to steel, it gives strength. The hardship you go through is not peculiar but common to all, even then God makes sure your hardship and temptations are customised for you; nothing ill fitted.
Get down to business, stop feeling sorry for yourself, don't give up and don't drop out, endure hardship; it will make a better person of you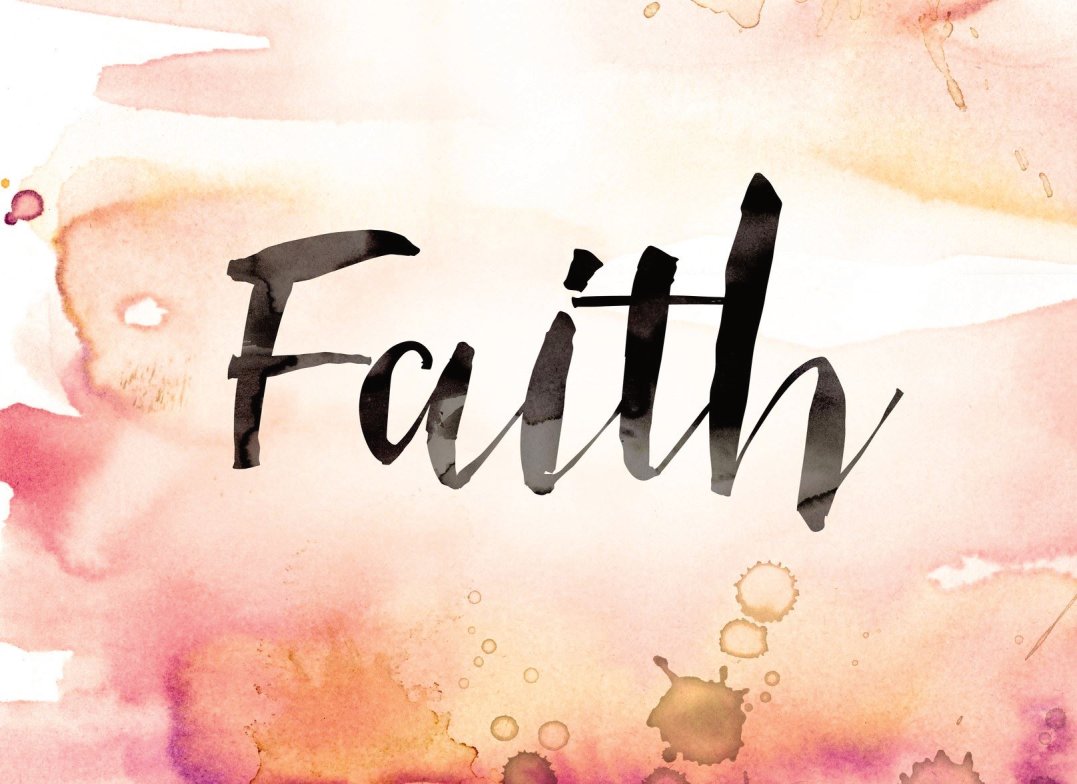 Now faith is confidence in what we hope for and assurance about what we do not see. This is what the ancients were commended for. By faith Abraham, when called to go to a place he would later receive as his inheritance, obeyed and went, even though he did not know where he was going. Hebrews 11:1, 2&8 (NIV)
Over the years my perception of the subject of faith has changed a bit from how to receive things from God, especially materials things or the so-called good things. Now I see faith differently, it's more of faith to become not faith to receive.
The question to ask is not how do I receive these things, but who I need to become that these things accrue to me. Faith is not to receive, it's to become. To become the one who'll wait for God's promise for 25 years, the one who'll offer an acceptable sacrifice, the one who'll walk with God and so on.

Faith to receive talks about the gift, faith to become talks about the relationship. When it's about the relationship, though you cherish the gifts which are the fringe benefits of the relationship, you are not stuck on the gifts and can choose to refuse or give them back if they infringe on the relationship. You have the things, but the things don't have you. The blessing is the relationship.
Receive faith today to become the one goodness and mercy shall follow all the days of your life.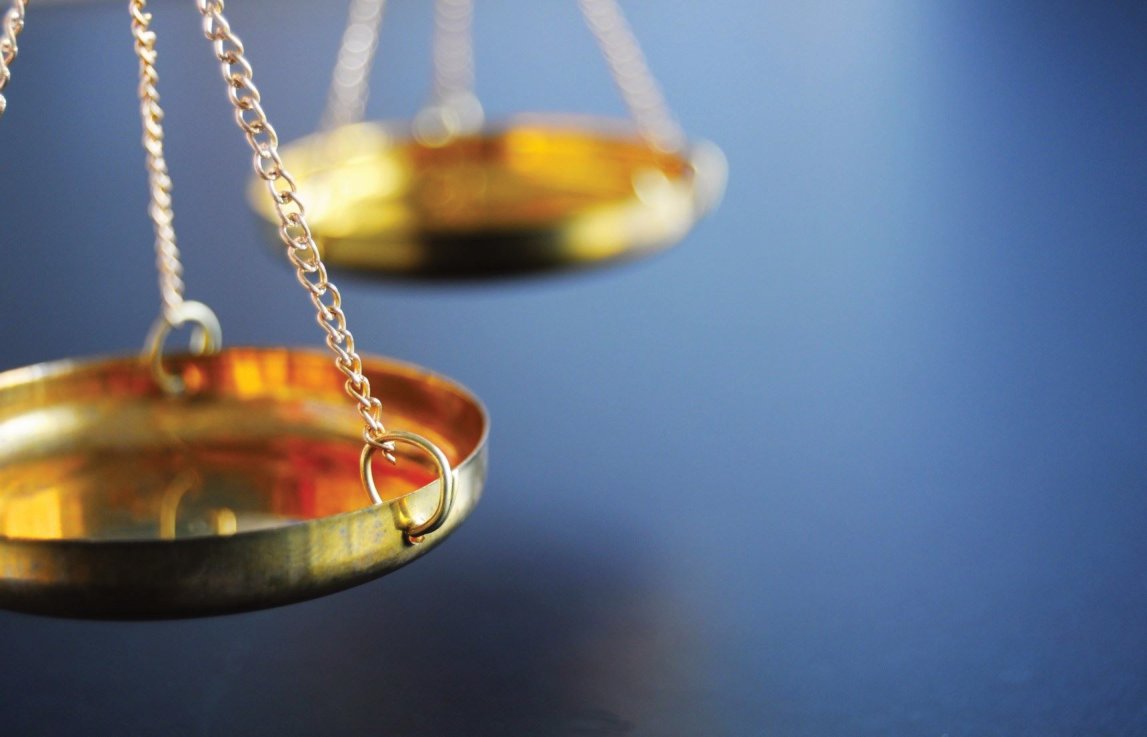 For this reason Christ is the mediator of a new covenant, that those who are called may receive the promised eternal inheritance—now that he has died as a ransom to set them free from the sins committed under the first covenant. Hebrews 9:15 (NIV)
There are some legal words in todays' studies that need to be explored;
Mediator; this is someone who stands as a go-between for two people in conflict, this is usually required once relationship has broken down, sometimes it's the only way to bring them back to a negotiation table. The mediator needs to have a trust relationship with both parties in conflict. Man fell short in the Garden of Eden and was driven out. Christ, son of man and son of God came to pull both parties together.
Covenant; here is another legal word, in common use, it represents a binding contracts or commitments on various levels. In biblical use, it is more significant; the whole of creation rests and runs on God's covenant. God's covenant is a form of treaty and it has obligations, man failed in his obligations hence the penalty of the treaty was enforced. The soul that sinneth shall die.
Ransom; usually a sum of money to be paid for the release of a captive. There was a debt to the universe occasioned by the fall of man, it had to be settle in full for man to be released. Back at the negotiation table; imagine God on one side and the Universe on the other side represented by the devil, man at this time is in the prison. The universe is defiled, only a sinless blood will suffice. Christ became the ransom for us.
Your debt to the universe is paid in full, the next time the accuser of the brethren comes to you, you will do well to remind him, you are free. You owe nothing to the world but everything to God.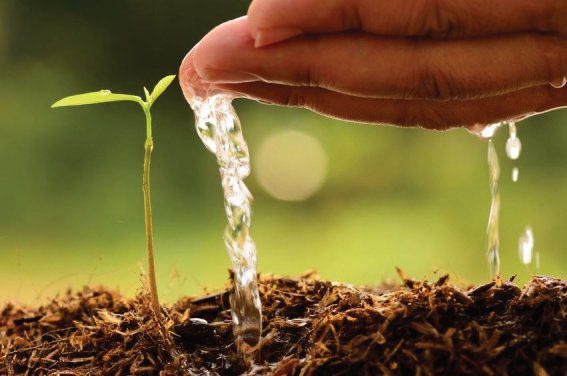 Land that drinks in the rain often falling on it and that produces a crop useful to those for whom it is farmed receives the blessing of God. But land that produces thorns and thistles is worthless and is in danger of being cursed. In the end it will be burned. Hebrews 6:7&8 (NIV)
The farmer clears the land and loosened the soil at the beginning of the planting season, at this time the land is ready for sowing, if nothing is planted, weeds will take over the new land. It is the responsibility of the farmer to intentionally sow the field.
The human mind is likened to a garden, it has to be cleared of unwanted thoughts and intentionally sowed with the desired ones. The farmer can decide to plant corn for consumption or nightshade, a deadly poisonous plant, in exactly the same manner, the choice of what we allow in our minds is our responsibility.
If your mind drifts into worthless thoughts, the only way to deal with this is to consciously replace the unwanted thought with a more desirable one. Imagine yourself going through the garden of your mind and picking out all the weeds and replacing them with choice plants.
You have control over your mind, don't leave it grow wild, be intentional and take control; your mind is blessed.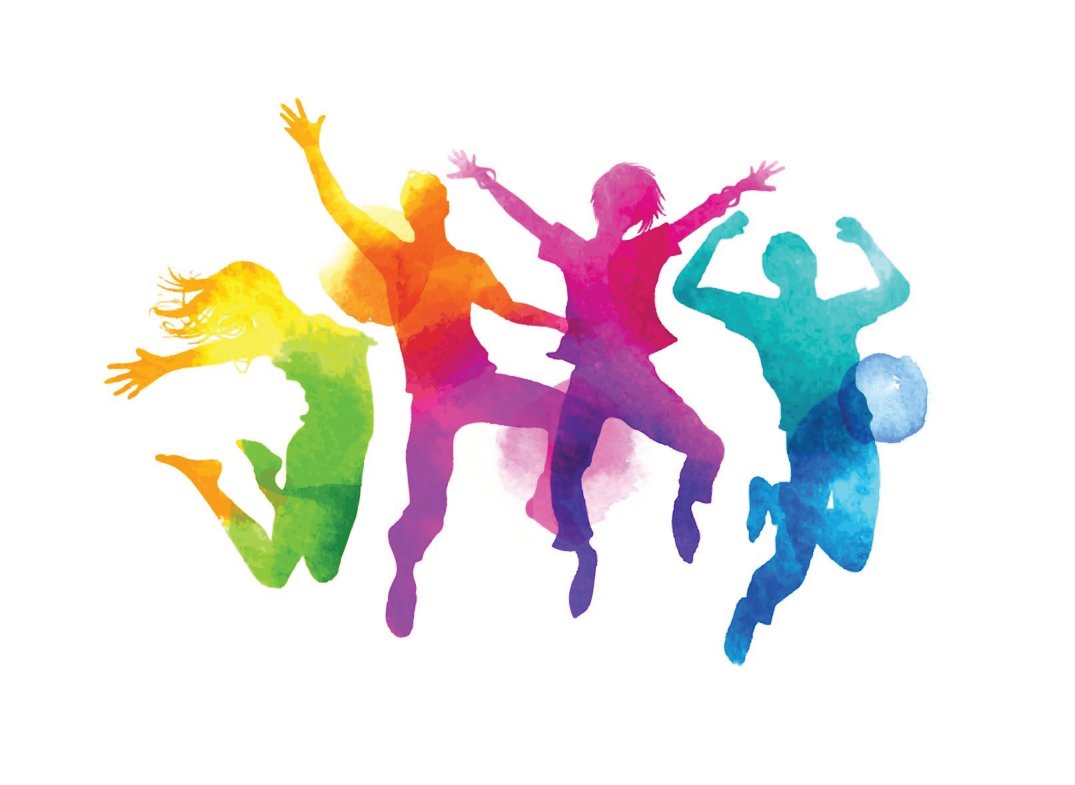 For the grace of God has appeared that offers salvation to all people. It teaches us to say "No" to ungodliness and worldly passions, and to live self-controlled, upright and godly lives in this present age, while we wait for the blessed hope—the appearing of the glory of our great God and Savior, Jesus Christ…. Titus 2:11-13 (NIV)
Salvation is offered to all people, however not all will be saved, there's got be offer and acceptance for any deal to be sealed. While salvation covers every aspect of life; health, work, social, spiritual etc. it is not unusual to find we have accepted the salvation in one or two areas of life alone. Always remember that salvation is all encompassing.

Finally, it teaches us to say "No" to ungodliness and worldly passions, by implication it means ungodliness and worldly passion will be presented to us, it is our responsibility to say "No". Through the grace of God, we have the freedom and the ability to choose, we call this self-control.
No man is free who is not master of Himself, Epictetus affirms. Today choose right, say no to ungodliness.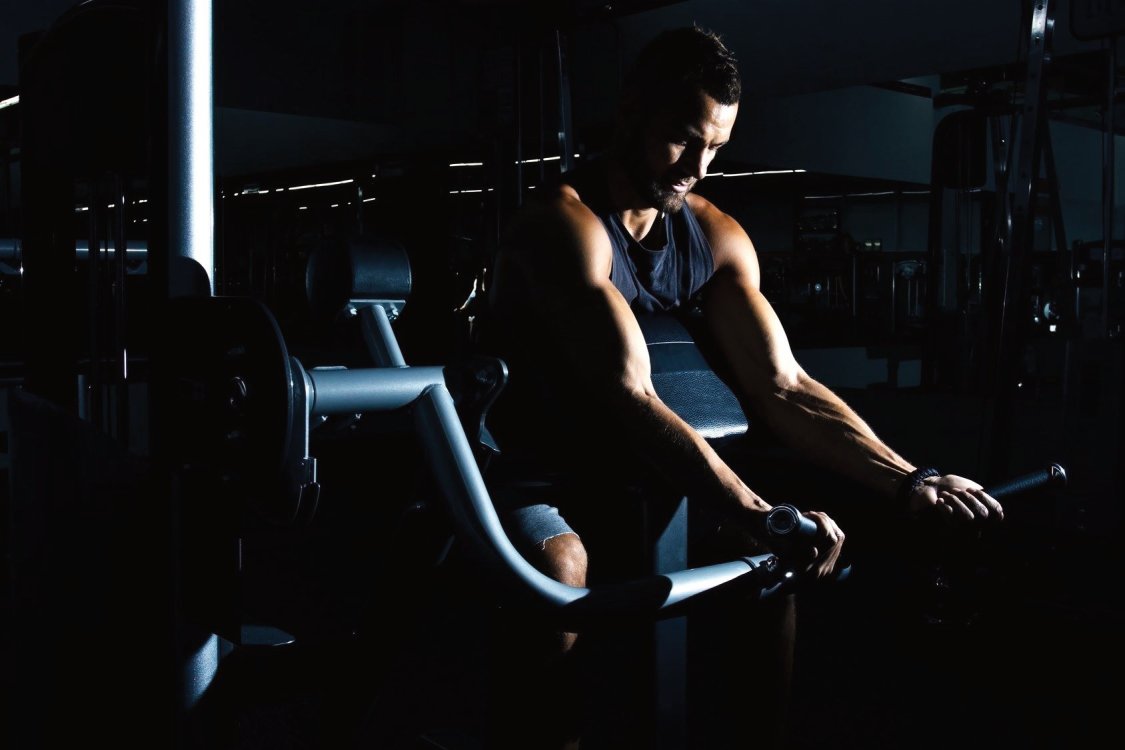 Have nothing to do with godless myths and old wives' tales; rather, train yourself to be godly. For physical training is of some value, but godliness has value for all things, holding promise for both the present life and the life to come. 1Timothy 4:7&8 (NIV)
Physical training and spiritual training are placed side by side; there must be things common to them. To make the most of physical training, you need to make sure of a few things, Diet, exercise, rest, trainer, commitment etc.
 Diet: feeding well is required to make the most of physical exercise. In the same way, you need good spiritual diet to train in godliness. You must win yourself from spiritual milk, fizzy, whiskey, chocolate etc.
Exercise: Various aspect of you needs stretching; faith, willpower, endurance, strength, flexibility
Rest: Adequate rest is important to make the most of physical training, so also is the importance of rest in spiritual training. This could be physical rest or sleep after work or a mental rest in God, trusting completely in His commitment to His promises regardless of present physical conditions or prevailing circumstances.
Physical training doesn't happen by default, in the same way, you'll have to be intentional about spiritual training. You must keep pushing the limits of bodily inertial and mental fatigue; when you do, expect the body to push back but hold your ground and be resilient.
There is a bigger and stronger you on the inside yearning to emerge, don't hold back. I see you rise above all limits.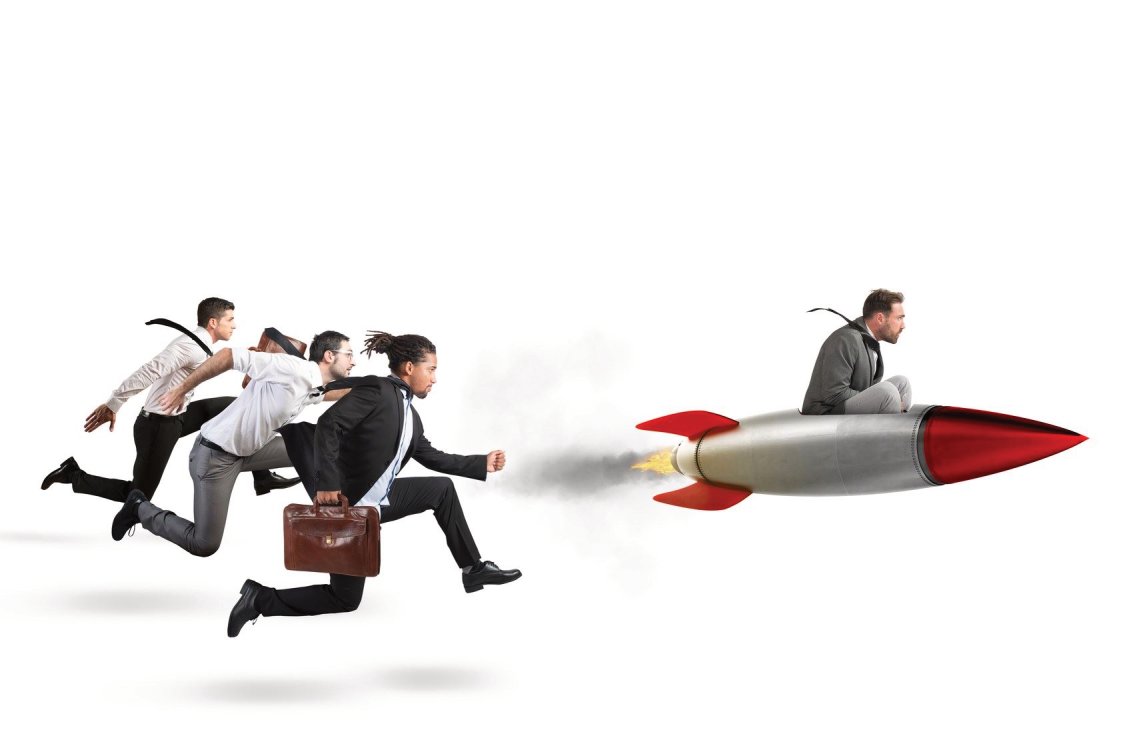 Whatever exists has already been named, and what humanity is has been known; no one can contend with someone who is stronger. Ecclesiastes 6:10 (NIV)
Jack Welch said, if you don't have a competitive advantage, don't compete. This advice is not so much to dissuade you from competing but to find a better way.
In one of his letters Ivan IV Vasilyevich (Ivan the Terrible) explained what he suffered in the hands of the boyars after he became an orphan. "My brother Iurii, of blessed memory, and me they brought up like vagrants and children of the poorest. What have I suffered for want of garments and food!!"  This life he lived until at age 16, he out-schemed the mighty boyars and was crowned the first "Tsar of All the Russias".
An African philosophy says you only investigate your father's death if and only if you've grabbed the sword by the hilt. You must find your completive advantage before engaging the opponent. No adversary has all-round strength, David defeated Goliath is a story not limited to the valley of Ellah. There are still many Goliaths in today's world and Davids are taking good shorts at them.
When confronting the stronger, don't rush in with rage or zeal, stand back and consider your own strength. Once you find your peculiar strength, change the playing field to suit your unique advantage.
Digging for your strength is a bit like mining diamonds; you'll probably find some small ones first and be tempted to stop digging. You must resist the temptation to stop, your biggest strength might still be deeper inside, if you persist, you'll find the Koh-I-Noor itself.  
I pray your eyes be opened to your secrete strength, I pray your mind be opened to know what to do with it; you are stronger than the strong.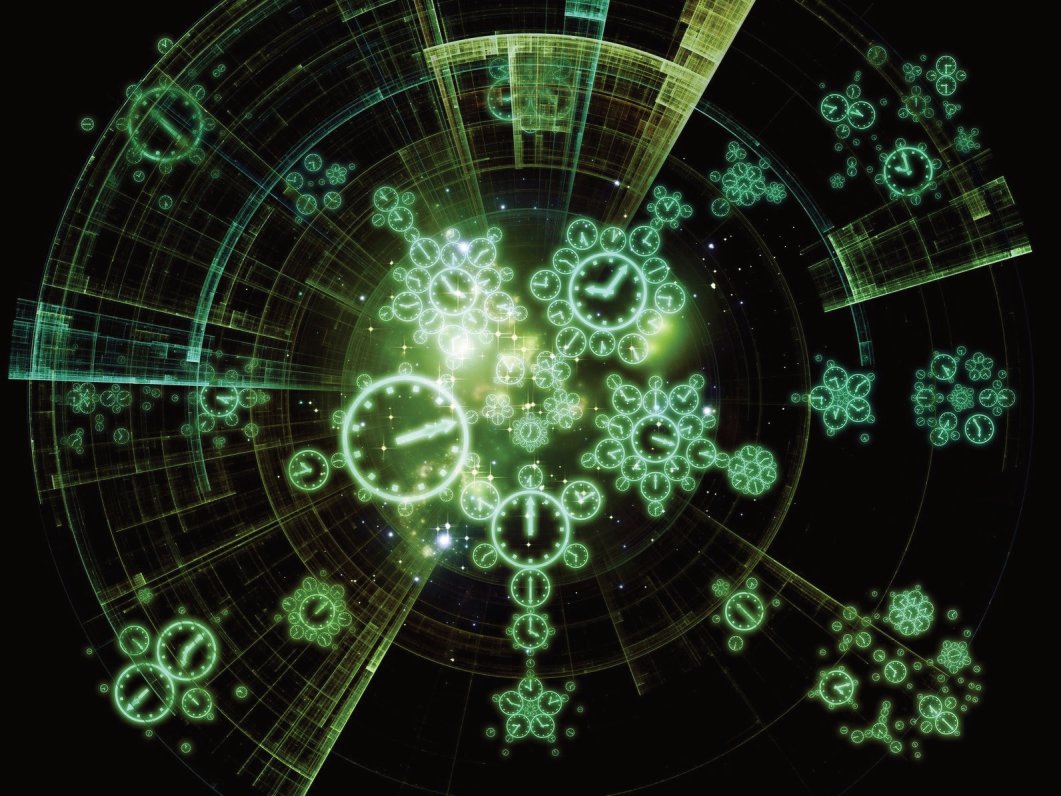 There is a time for everything, and a season for every activity under the heavens Ecclesiastes 3:1 (NIV)
Everything happens in time, nothing happens outside of time, I bet you've heard the phrase save some time before, how absurd because time cannot be saved, makes not difference whether you do something or nothing, time drifts anyway.
We don't manage time, it's ourselves we manage. Alec MacKenzie observed that "Getting control of your time means facing up to the fact that you are usually the problem, not someone else. It means doing the hard work of changing well-established habits. It means holding your ground against the negative tugs of human nature."
In his book Time Traps, Todd Duncan said you'll do well if you observe the following; Set boundaries that help you inhibit interruptions, diversions and distractions. Distinguish between necessary activities and nuisance work. Carry out your crucial, productive tasks.  Identify and avoid obstacles that steal your energy and focus.
It was 1890, and there was a cocktail party here in Pittsburgh. All the movers and shakers were there, including Carnegie. He held court in a corner of the room, smoking a cigar. He was introduced to Frederick Taylor, the man who was becoming famous as an expert on organising work.
"Young man," said Carnegie, squinting dubiously at the consultant, "if you can tell me something about management that is worth hearing, I will send you a check for ten thousand dollars."
Now, ten thousand dollars was a great deal of money in 1890. Conversation stopped as the people nearby turned to hear what Taylor would say.
"Mr. Carnegie," Taylor said. "I would advise you to make a list of the ten most important things you can do. And then, start doing number one."
And, the story goes, a week later Taylor received a check for ten thousand dollars.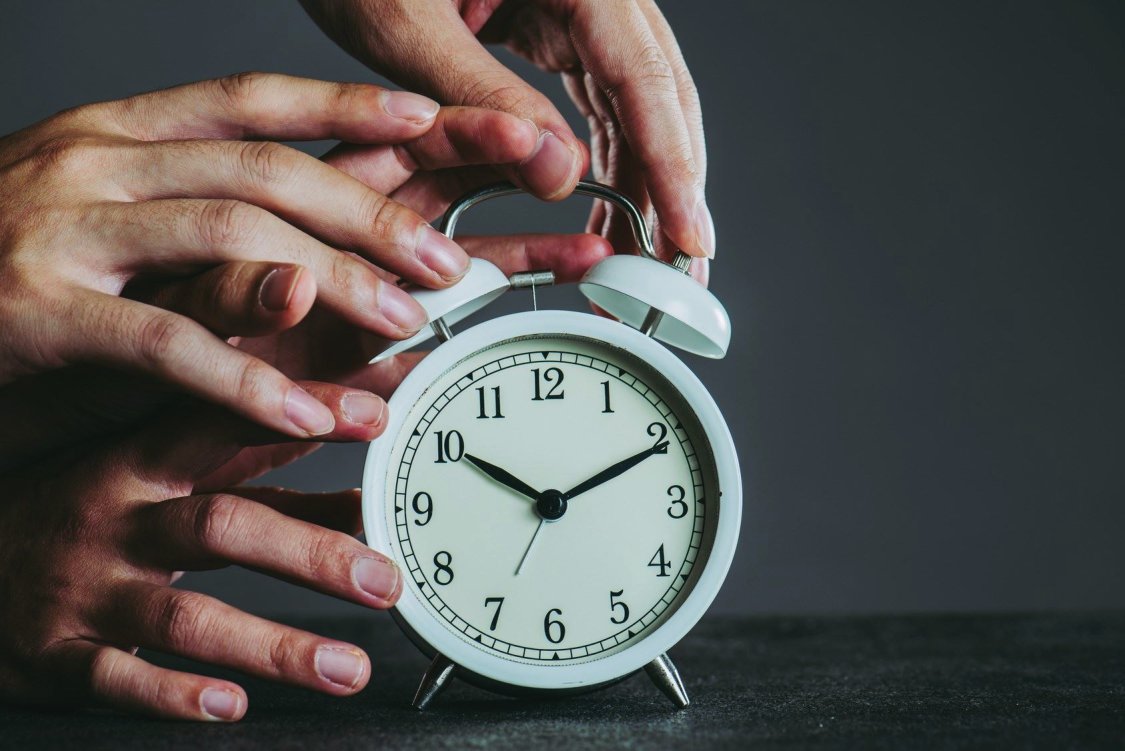 There is the circadian rhythm and the cosmic pattern of the universe you can't do nothing about, exercise yourself where you have control, if you do this well, you'll be ready to take advantage of the times and seasons.
Remember Time is everything and everything is measure in time. Spend your time wisely; you can only spend it once.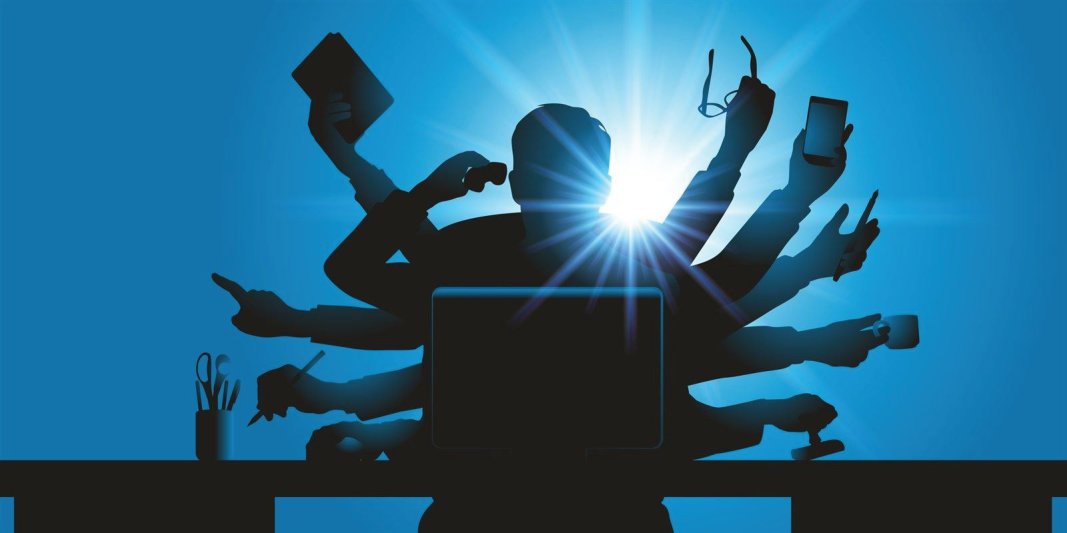 A person can do nothing better than to eat and drink and find satisfaction in their own toil. This too, I see, is from the hand of God, for without him, who can eat or find enjoyment? Ecclesiastes 2:24&25 (NIV)
The term job satisfaction can be considered in various dimensions, there is the feeling of accomplishment you get for providing a meaningful service, it is what I call the joy of excellence.  This is not peculiar to any one type service. It applies to the good teacher helping a troubled kid as much as to a care assistant looking after a client. If you've ever faced the danger of arriving late for an important appointment, you will also appreciate the service of a decent transport system.
The other dimension of job satisfaction is the consideration or appreciation we receive for providing the service; these could be in various forms e.g. financial, social, career progression physical health etc.
The combination of the above two directly impact on our self-worth. Your employers may not share Dennis W. Bakke's joy at work idea; it is your responsibility to make sure you work in a company or industry you enjoy. We have come a long way from the ancient past when it was a taboo to depart from the family business, options are endless these days.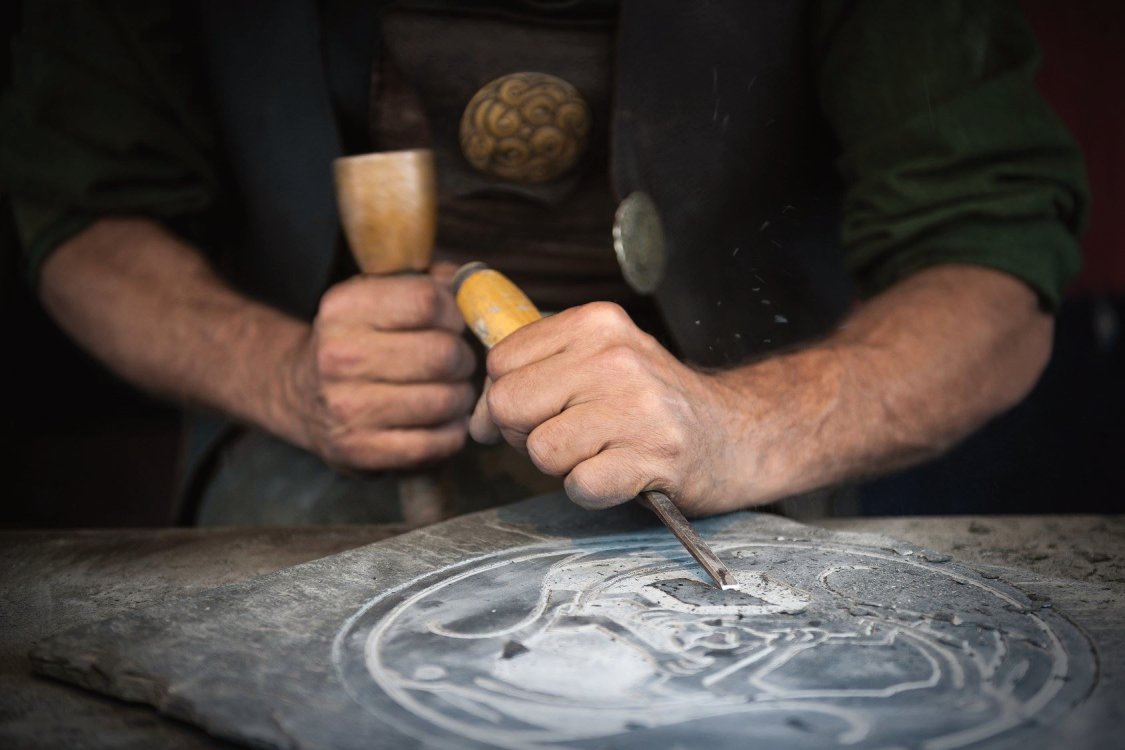 According to Peter Drukker, "people worry because they think career decision is like marriage only to be broken by failure or death". On the contrary, if you don't like what you are doing or who you're doing it with, you can always change or move, in the real sense, everyone is self-employed.
All said and done, finding satisfaction or enjoyment is a gift of God, to think otherwise is to think two good looking, intelligent people will always make a good marriage, if only it was that simple. To be contented and find fulfilment whether in much or little is a blessing from God.
Godliness with contentment is great gain.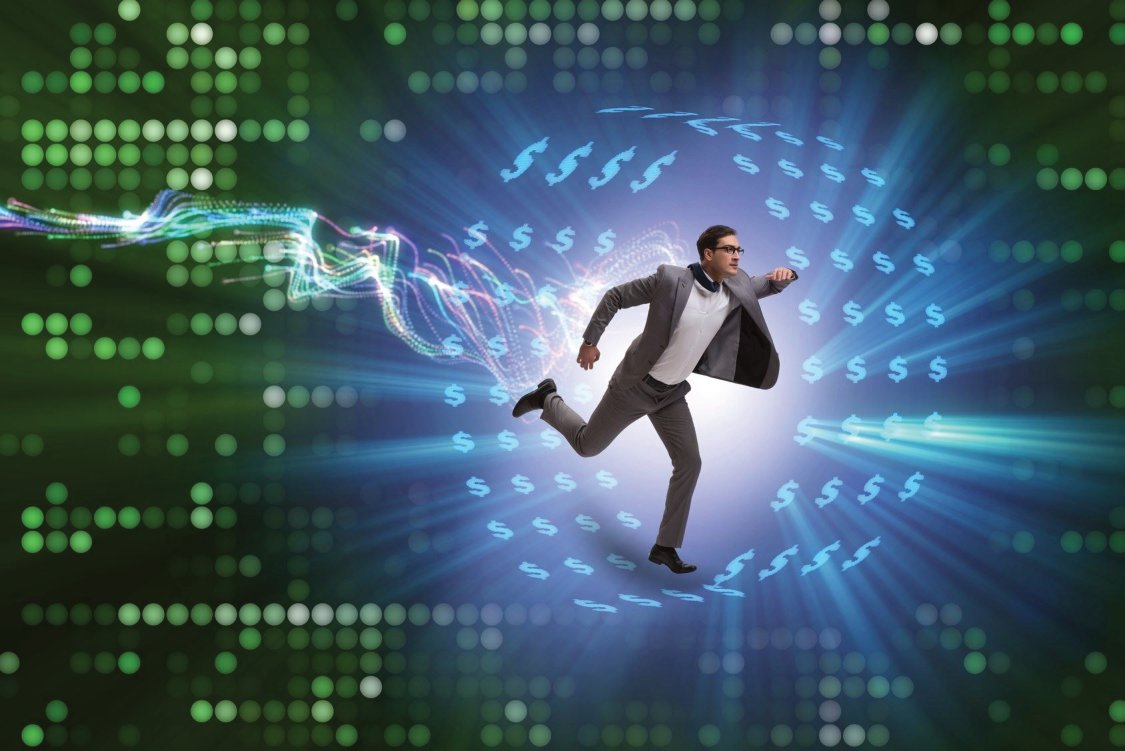 I, the Teacher, was king over Israel in Jerusalem. I applied my mind to study and to explore by wisdom all that is done under the heavens. What a heavy burden God has laid on mankind! I have seen all the things that are done under the sun; all of them are meaningless, a chasing after the wind. Ecclesiastes 1:12-14 (NIV)
What's the use struggling to climb to the top of the ladder and then realise it was leaning on the wrong wall all along; meaningless. A man sacrifices everything, health, family and relationships to chase after business success. In the end he got it but he's also alone, what good is fortune with no one to enjoy it. Then gathering all round, the vultures devour; meaningless.
Everyone is caught up in the rat race chasing the end of the rainbow, now and then you meet people returning from the same journey telling you "don't bother, there's no pot of gold there". The rat race continues regardless; meaningless.
In the words of Viktor E. Frankl, Life's meaning changes with each person, each day and each hour. Only you can answer the demands of your existence. No matter how life shifts, its meaning endures. You can take three paths to finding the meaning in your life: producing work that is yours alone, connecting with another person – that path is love – or transcending hardship or tragedy. If you cannot change your fate, "rise above it."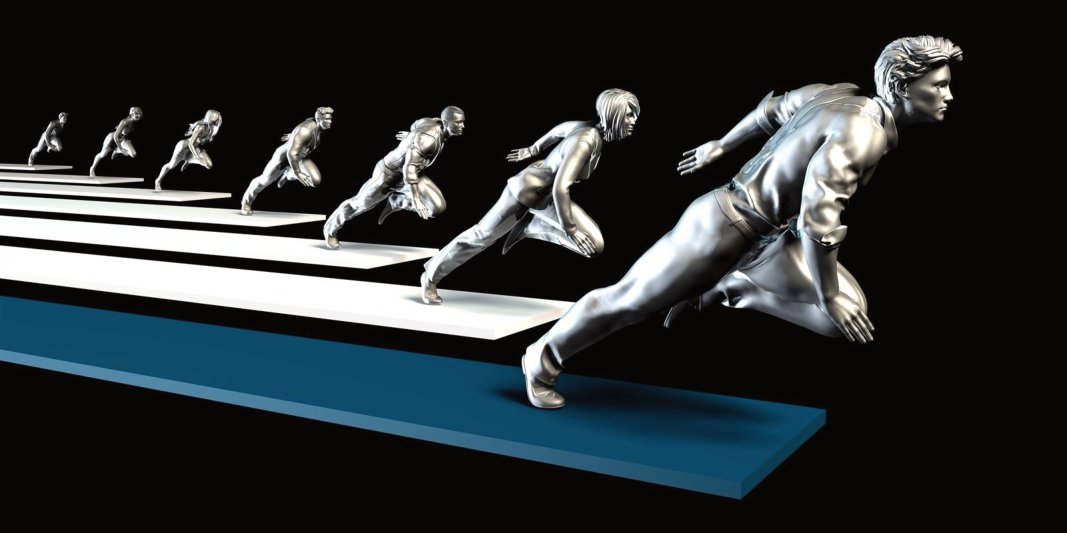 "We shall not cease from exploration". T.S. Eliot asserts, "And the end of all our exploring will be to arrive where we started and know the place for the first time". Find meaning in the present, otherwise it will be absent in the future. Life becomes meaningless when people have nothing to live for. Find an anchor for your soul, a rock you return to when your heart is overwhelmed, I found mine in the Faith. Where is yours?
/